"Que se cumplan las Escrituras."
San Marcos 14:49 RV
El mundo está lleno de incertidumbres. Diariamente somos tentados, justo aún creyentes, para que entremos en dudas y temores. Ya casi cuando pensamos que tenemos el control sobre una situación, parece que el universo nos sacude la alfombra de bajo de nuestros pies. Nuestros corazones claman una verdad cierta y firme, una promesa a la cual nos podemos aferrar aún cuando todo alrededor de nosotros parece siniestro y amenazante — y Dios nos ha proporcionado tal promesa en San Marcos 14.
Fue el mismo Jesús quien dijo esas palabras: "Que se cumplan las Escrituras." Él no dijo que deberían ser realizadas o podrían ser realizadas o pueden ser parcialmente realizadas. Él dijo que DEBEN ser realizadas — y así será. Por eso es tan sumamente importante saber lo que las Escrituras dicen. Porque cuando la tierra se sacude y el cielo es quitado y todo lo que consideramos querido es perdido, la promesa de las Escrituras permanece como un ancla segura en un mar tumultuoso que de alguna forma nos destruirá.
Dios está en control. Él sabe como todo resultará porque Él es la Alfa y la Omega, el Principio y el Final, y nada pasa aparte de Su permiso u objetivo. Hay gran tranquilidad en eso — SI conocemos a Dios íntimamente y hemos aprendido a confiar en Su Palabra. Si debemos mantenernos de pie cuando todo lo demás alrededor de nosotros falla, entonces debemos escondernos en la promesa de las Escrituras, sabiendo que ellas DEBEN de ser realizadas, exactamente como Él las ha dicho. ¡Qué lugar tan glorioso de seguridad en un mundo inseguro! ¿Se afiliará usted a mí hoy en un compromiso fresco de leer y estudiar y memorizar y meditar sobre las Escrituras Sagradas, la Palabra de Dios dicha y dada a nosotros?
***
"The Scriptures must be fulfilled."
Mark 14:49 The world is full of uncertainties. Daily we are tempted, even as believers, to give in to fear and doubt. Just when we think we have a handle on a certain situation, it seems the universe pulls the rug out from under our feet. Our hearts cry out for a certain and unshakable truth, a promise we can hang on to even when everything around us seems ominous and threatening—and God has provided just such a promise in Mark 14.
It was Jesus Himself who spoke those very words: "The Scriptures must be fulfilled." He didn't say they should be fulfilled or might be fulfilled or may partially be fulfilled. He said they MUST be fulfilled—and so they will be. That's why it's so vitally important to know what the Scriptures say. For when the earth shakes and the heavens are removed and everything we hold dear is taken from us, the promise of the Scriptures remains a sure anchor in a tumultuous sea that would otherwise destroy us.
God is in control. He knows how everything will turn out because He is the Alpha and Omega, the Beginning and the End, and nothing happens apart from His permission or purpose. There is great comfort in that—IF we know God intimately and have learned to trust His Word. If we are to stand strong when all else around us fails, then we must hide ourselves in the promise of the Scriptures, knowing that they MUST and will be fulfilled, exactly as He has spoken them. What a glorious place of safety in an unsafe world! Will you join me today in a fresh commitment to read and study and memorize and meditate on the Holy Scriptures, God's Word spoken and given to us?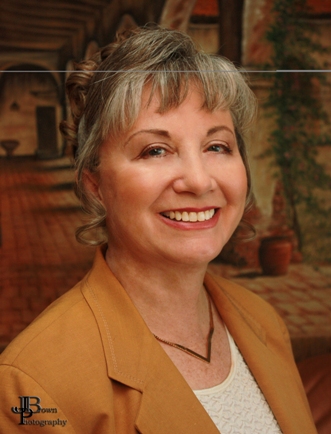 Kathi Macias, popular speaker and prolific author, is an Angel-award winning writer who has published nearly thirty books, including her latest releases, Mothers of the Bible Speak to Mothers of Today (New Hope Publishers) and My Son John (a novel from Sheaf House). Whether keyboarding her latest book, keynoting a conference, or riding on the back of her husband's Harley, Kathi "Easy Writer" Macias is a lady on a mission to communicate God's vision. Her insightful words—filled with passion, humor and soul nourishment—refresh audiences from all walks of life. Join Kathi as she hosts "Write the Vision" every Thursday from 6—7 p.m. (Pacific Time) via THE International Christian Network (www.theicn.com). To learn more about Kathi or to book her for your next event, visit www.KathiMacias.com. Spanish translations by Cynthia Alcantara (cynthia.alcantara1@gmail.com).