"Por toda la tierra salió Su voz,
Y hasta el extremo del mundo Sus palabras.
Salmo 19:4 RV Como Cristianos no es nada raro pensar que nosotros trabajamos mano a mano con el Creador, pero ¿nos detenemos alguna vez a pensar que nosotros también trabajamos conjuntamente con la creación? El salmo 19 nos dice que son los cielos y la tierra, el sol y la luna y las estrellas los que proclaman la verdad y la majestad del poder de Dios y la naturaleza.
Este salmo en particular es especialmente significativo para mí, porque es el primer capítulo en la Biblia que memoricé en su totalidad. Fue en julio de 1974, y yo había vuelto a renacer hacían solamente dos días enteros cuando asistí a la pequeña iglesia Asamblea de Dios que quedaba a la vuelta de donde yo vivía. También llegué temprano al servicio, pero un bondadoso señor me dirigió a la clase adulta de la escuela dominical que acaba de comenzar. Me senté en una silla atrás, asombrada y entusiasmada de saber que existía tal cosa como una escuela dominical para adultos. El maestro dirigía una discusión en el Salmo 19, y yo escuchaba con mi corazón, absorbiendo cada detalle. Después, cuándo me regresé a casa ese día, decidí cometer ese salmo a la memoria. Cuando regresé a la iglesia, pude recitar cada palabra de ese increíblemente hermoso pasaje de la Escritura.
Pero como muchos de ustedes saben, la Palabra de Dios está viva. Podemos memorizar y podemos estudiar y podemos meditar en cualquier versículo o sección de versículos hasta que nosotros lo sepamos mejor que saber nuestro propio nombre. Y después, unos días o unas semanas o meses o aún años más tarde, lo leemos otra vez y vemos algo nuevo y fresco. Eso es lo que me sucedió a mí esta mañana. Leí el Salmo 19, llenándome en la fluidez y el poder de Sus palabras, y de repente me di cuenta de que yo, como alguien que ha sido llamada a "escribir la visión…y hacerlo sencillamente," trabajaba mano a mano con la creación del Creador "declarando la gloria de Dios" para mostrar Su obra. ¡Qué revelación más impresionante! Y responsabilidad tan humilde.
Que esa gran verdad nos de una fresca perspectiva hoy, mientras realizamos la obra que Él nos ha cometido a nosotros y meditemos en el hecho de que es esa misma creación la que nos va a animar en la escena final…
***
Their line has gone out through all the earth,
And their words to the end of the world.
(Ps. 19:4)
As Christians it's not unusual to think of ourselves as working hand-in-hand with the Creator, but do we ever stop to think that we are also working in tandem with the creation? Psalm 19 tells us that it is the heavens and the earth, the sun and the moon and the stars that proclaim the truth and majesty of God's power and nature.
This particular psalm is especially meaningful to me, since it is the first chapter in the Bible that I memorized in its entirety. It was July 1974, and I had been saved for two whole days when I attended a little church that was right around the corner from where I lived. I arrived too early for the service itself, but a kindly usher directed me to the adult Sunday school class that had just started. I slipped in and sat down in the back, amazed and thrilled to know there was such a thing as Sunday school for adults. The teacher was leading a discussion on Psalm 19, and I listened with my heart, soaking up every detail. When I went home later that day, I decided to commit that psalm to memory. By the time I returned to Sunday school the following week, I was able to recite every word of that incredibly beautiful passage of scripture.
But as many of you know, the Word of God is alive. We can memorize and study and meditate on any verse or section of verses until we know it better than we know our own name. And then, one day weeks or months or even years later, we read it again and see something new and fresh. That's what happened to me this morning. I read through Psalm 19, basking in the fluidity and power of its words, and suddenly I realized that I, as one called to "write the vision…and make it plain," was working hand-in-hand with the Creator's creation to "declare the glory of God" and to show forth His handiwork. What an awesome revelation! And what a humbling responsibility.
May that great truth give us a fresh perspective today, as we perform the work He has committed to us and as we meditate on the fact that creation itself is cheering us on to the final scene…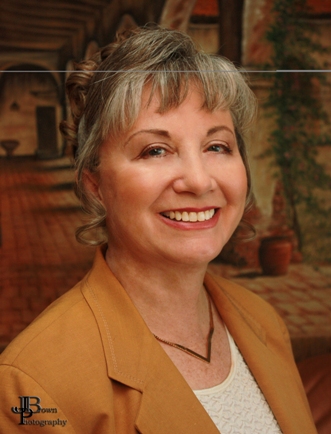 Kathi Macias, popular speaker and prolific author, is an Angel-award winning writer who has published nearly thirty books, including her latest releases, Mothers of the Bible Speak to Mothers of Today (New Hope Publishers) and My Son John (a novel from Sheaf House). Whether keyboarding her latest book, keynoting a conference, or riding on the back of her husband's Harley, Kathi "Easy Writer" Macias is a lady on a mission to communicate God's vision. Her insightful words—filled with passion, humor and soul nourishment—refresh audiences from all walks of life. Join Kathi as she hosts "Write the Vision" every Thursday from 6—7 p.m. (Pacific Time) via THE International Christian Network (www.theicn.com). To learn more about Kathi or to book her for your next event, visit www.KathiMacias.com. Spanish translations by Cynthia Alcantara (cynthia.alcantara1@gmail.com).