¿O ignoráis que vuestro cuerpo es templo del Espíritu Santo,
El cual está en vosotros, el cual tenéis de Dios, y que no sois vuestros?
Porque habéis sido comprados por precio; glorificad pues,
a Dios en vuestro cuerpo y en vuestro espíritu,
los cuales son de Dios.
1 Corintios 6: 19-20 RV Hay muchos libros y películas y canciones "por ahí" que declaran que nuestras vidas nos pertenecen y podemos hacer lo que queremos con ellas. El problema con ese concepto popular es que simplemente no es verdadero, particularmente si hemos recibido a Jesús como nuestro Salvador y confiamos en Él para llegar al cielo.
Lo sé. ¿Como Cristianos decimos que no creemos en esa mentalidad de que-todo-es acerca-de mí, pero vivimos nuestras vidas de acuerdo a lo que decimos? ¿Cuándo las circunstancias o las situaciones o varias facetas de autoridades entran en nuestro camino y se atreven a sugerir (o hasta exigir) que tomemos una dirección diferente, no reaccionamos a menudo con una actitud de esta-es-mi-vida-y nadie-puede-decirme-como-vivirla? Debo de admitir que esta es a veces mi primera reacción. ¿Pero entonces me paro y me pregunto, quiero realmente llegar al final de mi vida y salir de este mundo cantando la canción de Frank Sinatra sobre hacer cosas a mi propia manera?
No, no lo hago. Quiero entrar en la eternidad y oír al Padre decir, "Bien hecho, buena y fiel sierva. Entra al gozo del Señor." Si he vivido la vida a mi propia manera, tomando mis propias decisiones y respondiéndole a nadie más que a mi misma, no voy a oír las maravillosas palabras de bienvenida. Las Escrituras nos dicen que no pertenecemos a nosotros porque hemos sido "comprados por un precio." Aquel precio es tan costoso que nuestras mentes humanas que son finitas pueden comenzar apenas a comprender la enormidad de lo que eso significa. El sacrificio va más allá de la medida — y fue pagado por El quién no nos debía nada. Cada látigo de la fusta, cada insulto, cada burla, cada golpe de los clavos, fue tiernamente recibido y soportado con mucho gusto para comprar mi perdón — y el suyo. Si el precio no hubiera sido pagado, este mundo y cada ser que alguna vez vivió se dirigirían sin esperanzas y merecidamente hacia el infierno en la cesta proverbial. Y no habría nada que pudiéramos hacer sobre ello.
Que ese gran precio que compró nuestra libertad, nuestro rescate, nuestro reencuentro con el Padre esté en la vanguardia de nuestros pensamientos y hechos este día, cuando servimos a Aquel a quien realmente pertenecemos, tomando nuestras opciones según Su voluntad y objetivos, y no por nuestras propias decisiones.
***
Or do you not know that your body is the temple of the Holy Spirit who is in you,
whom you have from God, and you are not your own?
For you were bought at a price;
therefore glorify God in your body and in your spirit,
which are God's.
1 Corinthians 6:19-20
There are a lot of books and movies and songs "out there" that declare our lives belong to us and we can do whatever we want with them. The problem with that popular concept is that it simply isn't true, particularly if we have received Jesus as Savior and are trusting Him to one day get us into heaven.
I know. As Christians we say we don't buy into that sort of all-about-me thinking, but do we live our lives accordingly? When circumstances or situations or various facets of authority get in our path and dare to suggest (or even demand) that we take a different direction, don't we often react with an it's-my-life-and-nobody-can-tell-me-how-to-live-it attitude? I must admit that's sometimes my first reaction. But then I stop and ask myself, Do I really want to come to the end of my life and exit this world singing Frank Sinatra's song about doing things my own way?
No, I don't. I want to step into eternity and hear the Father say, "Well done, good and faithful servant. Enter into the joy of your Lord." If I've lived life my own way, calling my own shots as if I owned my life and had to answer to no one but myself, I'm not going to hear those wonderful words of welcome. The Scriptures tell us we do not belong to ourselves because we have been "bought at a price." That price was so costly that our finite human minds can scarcely begin to wrap around the enormity of it. The sacrifice was beyond measure—and it was paid by the One who owed us nothing. Every scourge of the whip, every taunt of the jeerers, every pounding of the nails was willingly and lovingly endured to buy my pardon—and yours. Had the price not been paid, this world and everyone who ever lived on it truly would be hopelessly and deservedly heading for hell in the proverbial hand basket. And there would be nothing we could do about it.
May that great price that bought our freedom, our redemption, our reunion with the Father be at the forefront of our thoughts and deeds this day, as we serve the One to whom we truly belong, making our choices according to His will and purposes, and not our own.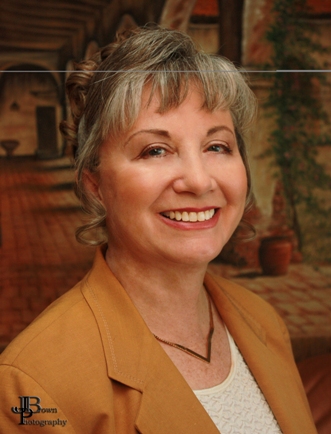 Kathi Macias, popular speaker and prolific author, is an Angel-award winning writer who has published nearly thirty books, including BEYOND ME: LIVING A YOU-FIRST LIFE IN A ME-FIRST WORLD and her latest release, HOW CAN I RUN A TIGHT SHIP WHEN I'M SURROUNDED BY LOOSE CANNONS? Whether keyboarding her latest book, keynoting a conference, or riding on the back of her husband's Harley, Kathi "Easy Writer" Macias is a lady on a mission to communicate God's vision. Her insightful words—filled with passion, humor and soul nourishment—refresh audiences from all walks of life. To learn more about Kathi or to book her for your next event, visit www.KathiMacias.com. Spanish translations by Cynthia Alcantara (cynthia.alcantara1@gmail.com).