"Y ha puesto eternidad en el corazón de ellos."
Eclesiastés 3:11 RV
Esta frase de Eclesiastés 3:11 ha sido por mucho tiempo una de mis favoritas. ¿Al riesgo de sacarla del contexto, puedo decir que esto evoca un deseo en mi propio corazón, una clase de nostalgia que me causa un anhelo por la eternidad? ¿Y no es este el objetivo de la Palabra de Dios — y hasta de la vida en la tierra?
Dios ha colocado un deseo por la eternidad en los corazones de todos los hombres en todas partes. Sin tener en cuenta cultura o geografía o generación, cada uno de nosotros nace con un sentido que hay mucho más allá que estos pocos años temporales que pasamos habitando este planeta. En todas las épocas de los años la humanidad se ha inventado toda clase de escenarios para lo que ese estado eterno de ser podría implicar y como asegurar que terminaremos allá arriba cuando hayamos respirado nuestro último suspiro como seres físicos en esta tierra. Pero Dios es muy amoroso y fiel y compasivo para abandonarnos aquí sin instrucción de como conseguir ese objetivo universal. Él no sólo nos dio instrucciones por escrito en la Biblia, sino que Él también envió la Palabra Viva — Su único Hijo, Jesucristo — para mostrarnos el camino.
Y así lo hizo Él. "Soy el camino, la verdad, y la vida. Nadie viene al Padre sino por Mí" (John 14:6). ¡Una declaración exclusiva si alguna vez hubo una! El mismo Dios que crió el deseo por la eternidad en los corazones de todos los hombres vino a la tierra y nos mostró el ÚNICO modo de conseguirlo. "A menos que nacieras de nuevo" explicó Jesús, "no puedes ver el reino de Dios" (John 3:3). Aparte de nacer espiritualmente, que es posible solamente aceptando a Jesús como el Salvador personal, no podemos ni VER el Reino de Dios, mucho menos entrar en él.
Podemos decidir desperdiciar toda nuestra vida terrenal tratando de superar, circunvenir, o negar por otra parte esa verdad exclusiva dicha por el Hijo de Dios, o nosotros podemos aceptarla y descansar en ello, sabiendo que vamos para nuestra morada, moviéndonos hacia aquel Reino eterno donde Cristo es la Luz y el Padre se sienta en el trono, esperando a darnos la bienvenida a nosotros en Sus brazos. Yo he elegido esto último; ¿y usted?
***
"He has put eternity in their hearts."
Ecclesiastes 3:11 This phrase from Ecclesiastes 3:11 has long been one of my favorites. At the risk of pulling it out of context, may I say that it evokes a longing in my own heart, a homesickness of sorts that causes me to yearn for eternity? And isn't that the purpose of God's Word—and even of life on earth?
God has placed a longing for eternity in the hearts of all men everywhere. Regardless of culture or geography or generation, each of us is born with a sense that there is so much more than these few temporal years we spend inhabiting this planet. Throughout the ages humanity has dreamed up all sorts of scenarios for what that eternal state of being might entail and how to assure that we will end up there when we've breathed our last as physical beings. But God is too loving and faithful and compassionate to leave us here without instruction on how to achieve that universal goal. He not only gave us written instructions in the Bible, but He also sent the Living Word—His only Son, Jesus Christ—to show us the way.
And so He did. "I am the way, the truth, and the life. No one comes to the Father except through Me" (John 14:6). An exclusive statement if ever there was one! The same God who birthed a longing for eternity in the hearts of all men came to earth and showed us the ONLY way to achieve it. "Unless one is born again," Jesus explained, "he cannot see the kingdom of God" (John 3:3). Apart from being born spiritually, which is possible only through receiving Jesus as personal Savior, we cannot even SEE the Kingdom of God, let alone enter into it.
We can choose to waste our entire earthly life trying to outrun, circumvent, or otherwise deny that exclusive truth spoken by the Son of God, or we can accept and rest in it, knowing we are headed home, moving toward that eternal Kingdom where Christ is the Light and the Father sits on the throne, waiting to welcome us into His arms. I've chosen the latter; how about you?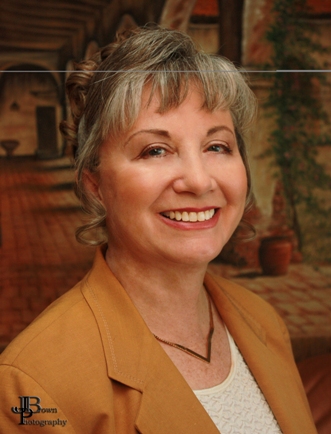 Kathi Macias, popular speaker and prolific author, is an Angel-award winning writer who has published nearly thirty books, including her latest releases, Mothers of the Bible Speak to Mothers of Today (New Hope Publishers) and My Son John (a novel from Sheaf House). Whether keyboarding her latest book, keynoting a conference, or riding on the back of her husband's Harley, Kathi "Easy Writer" Macias is a lady on a mission to communicate God's vision. Her insightful words—filled with passion, humor and soul nourishment—refresh audiences from all walks of life. Join Kathi as she hosts "Write the Vision" every Thursday from 6—7 p.m. (Pacific Time) via THE International Christian Network (www.theicn.com). To learn more about Kathi or to book her for your next event, visit www.KathiMacias.com. Spanish translations by Cynthia Alcantara (cynthia.alcantara1@gmail.com).