"Porque para mí vivir es Cristo, y el morir es ganancia."
Filipenses 1:21 RV Le dije adiós a Brian ayer, aunque nunca tuve la oportunidad de decirle hola. Pero eso está bien porque Brian era Cristiano y yo también, así es que yo sé que algún día muy pronto lo podré saludar.
Brian tenía treinta y tres años, la misma edad de Jesús cuando Él murió en la cruz. Brian creció en la fe cristiana pero, como muchos jóvenes, se apartó por un tiempo. Hace unos pocos años, sin embargo, Dios le dio a Brian una "cita divina" a través de un peluquero cristiano quien lo dirigió de regreso a su rebanó. Como resultado, el servicio conmemorativo de Brian fue la celebración de un joven cuyo corazón perteneció al Señor y que se había ido adelante de nosotros para estar con Él—otro tesoro más en el cielo, aguardando nuestra llegada.
Como amiga y colega de la madre de Brian, Yvonne, yo asistí al servicio para su precioso hijo, como hicieron varios otros amigos escritores/oradores, para apoyar a nuestra estimada hermana en su pérdida. Y aunque diciendo un temporal adiós a su amado y único hijo fue indudablemente una de pruebas más duras y difíciles que Yvonne jamás había tenido o jamás aguantaría, y ella lo hizo todo con gracia y fe, hasta el grado de darle un elogio poderoso a Brian, el cual terminó levantando la mano para señalar al cielo mientras declaraba la verdad de Filipenses 1:21: "Para a mí el vivir es Cristo, y el morir es ganancia". Entonces ella agregó, "Brian ha ganado".
¡Cuán verdadero que es esto! Aunque apenados por la pérdida de nuestros seres queridos, nosotros como creyentes no sufrimos como los que no tienen esperanza, porque sabemos que nosotros otra vez volveremos a ver a los que se han muerto en la fe, aún cuando nosotros continuamos viviendo en fe. Por eso, aunque yo nunca tuve el privilegio de conocer a Brian en esta tierra, yo sé que algún día lo saludaré en cielo, porque compartimos la misma fe, el mismo Padre, el mismo Salvador. Y en verdad, no hay ningún otro.
Porque justa y seguramente como los que hemos recibido a Jesucristo como Salvador estamos asegurados de una casa eterna en la presencia de Dios el Padre, los que han rechazado a Cristo están asegurados a una separación eterna de Él—a menos que ellos se arrepientan antes que ellos respiren su último suspiro. Si usted vive para Cristo, entonces usted está en una situación en que todos ganan: Sirviéndole a Él aquí, o "graduándose" al cielo para estar con Él para siempre. Pero si usted no lo sirve/adora a Él aquí en la tierra, usted está en una situación de perder-perder, y sólo humillando el corazón ante Dios y recibiendo Su perdón puede hacer la diferencia.
No espere, amado mío. Brian sólo tenía treinta y tres años de edad cuando Dios lo llamó a casa. A nosotros no se nos promete el mañana—sólo hoy, y la Biblia dice "es el día de salvación". Arréglelo todo en su propio corazón/vida, y entonces comprométase a orar por otros que necesitan hacer lo mismo.
***
For to me, to live is Christ, and to die is gain.
Phil. 1:21
I said goodbye to Brian yesterday, even though I'd never had the opportunity to say hello to him. But that's all right because Brian was a Christian and so am I, so I know I'll have the chance to greet him one day soon.
Brian was thirty-three years old, the same age as Jesus when He died on the cross. Brian was raised in the Christian faith but, like many young people, walked away for a while. A few years ago, however, God gave Brian a "divine appointment" via a Christian hairdresser who led him back into the fold. As a result, Brian's memorial service was the celebration of a young man whose heart belonged to the Lord and who had gone on ahead of us to be with Him—one more treasure in heaven, awaiting our arrival.
As a friend and colleague of Brian's mother, Yvonne, I attended the service for her precious son, as did several other writer/speaker friends, to support our dear sister in her loss. And though saying a temporary goodbye to her beloved only child was undoubtedly one of the most difficult ordeals Yvonne has ever or will ever endure, she did so with such grace and faith, to the point of delivering a powerful eulogy to Brian, which she ended by lifting her hand to point heavenward as she declared the truth of Philippians 1:21: "For to me, to live is Christ, and to die is gain." Then she added, "Brian has gained."
How true that is! Though we grieve the loss of loved ones, we don't as believers grieve as those who have no hope, for we know that we will again see those who have died in the faith, even as we continue to live in it. That's why, though I never had the privilege of meeting Brian on this earth, I know I will one day say "hello" to him in heaven, for we share the same faith, the same Father, the same Savior. And in truth, there is no other.
For just as surely as those of us who have received Jesus Christ as Savior are assured an eternal home in the presence of God the Father, those who have rejected Christ are assured eternal separation from Him—unless they repent before they breathe their last. If you are living for Christ, then you're in a win-win situation: serving Him here, or "graduating" to heaven to be with Him forever. But if you are not serving/loving Him here, you're in a lose-lose situation, and only humbling your heart before Him and receiving His forgiveness can ever make the difference.
Don't wait, beloved. Brian was only thirty-three years old when God called him home. We are not promised tomorrow—only today, which the Bible says "is the day of salvation." Make it right in your own heart/life, and then commit yourself to praying for others who need to do the same.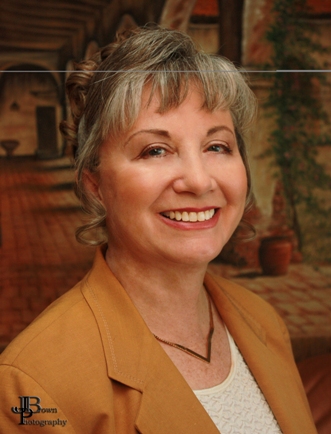 Kathi Macias, popular speaker and prolific author, is an Angel-award winning writer who has published nearly thirty books, including her latest releases, Mothers of the Bible Speak to Mothers of Today (New Hope Publishers) and My Son John (a novel from Sheaf House). Whether keyboarding her latest book, keynoting a conference, or riding on the back of her husband's Harley, Kathi "Easy Writer" Macias is a lady on a mission to communicate God's vision. Her insightful words—filled with passion, humor and soul nourishment—refresh audiences from all walks of life. To learn more about Kathi or to book her for your next event, visit www.KathiMacias.com. Spanish translations by Cynthia Alcantara (cynthia.alcantara1@gmail.com).