"Prepárate para venir al encuentro de tu Dios"
Amós 4:12 RV
Estamos en una temporada de preparación. Con la Acción de Gracias que acaba de pasar y la Navidad por delante, nuestras preparaciones a veces son agitadas, hasta frenéticas, cuando corremos de un lado a otro para completar todo lo que creemos que debemos hacer para disfrutar de la temporada.
¿Esto está triste, verdad? ¡Toda la cocina, limpieza, hornear, decorar, comprar, envoltura de regalos, hacer la lista lista – ¡es agotante!Y tanto como podemos disfrutar de los resultados, la actividad de todo esto tambien puede debilitar nuestra fuerza y robar nuestra alegría, privandonos a nosotros del sentido verdadero de la temporada.
Pero hay algo aún más triste en todo esto, y esto es el hecho que fácilmente y con mucho gusto invertimos tanto tiempo disponiéndonos a celebrar estas vacaciones encantadoras descuidando de prepararnos para el acontecimiento más importante de nuestras vidas - nuestra reunión con Dios.
Esto es verdadero tanto de nuestras reuniones regulares, diarias con Dios, como la reunión de cara a cara que cada uno de nosotros experimentará con nuestro Creador el dia nuestra muerte. Por supuesto, para aquellos de nosotros que hemos recibido a Jesús como nuestro Señor y Salvador, no solamente hemos tenido ya aquella primera reunión habiendo sido presentados al único Hijo de Dios, sino que también hemos establecido una relación en curso con Él invitando a Su Espíritu a vivir dentro de nosotros.
Por lo tanto, no debemos de tener ningún miedo de aquella reunión después de la muerte. Aún hasta aquellos de nosotros que tenemos la alegría y el privilegio de saber con seguridad y sin ninguna duda que el Espíritu de Dios mora dentro de nuestro corazón todavía puedemos perdernos y descuidarnos de la necesidad de disponernos a encontrarnos con Él. Como consiguiente, descuidamos la cultivación en curso de lo que debería ser una relación vital y creciente con Dios y permitir que nuestra fe se ponga fría y triste.
Dése a usted mismo un regalo esta temporada. Tomese el tiempo suficiente para encontrarse con Dios — y luego hacerlo. Sin tener en cuenta lo ocupada que su vida pueda ser, a propósito interrumpa ese imposible horario y repose en Su presencia, absorbiendo Su fuerza, y deleitandose en Su amor. Entonces pase aquel regalo a alguien más que tiene que también tomarse aún el tiempo para disponerse a encontrarse con Dios.
Esta es la reunión más importante de nuestras vidas — y por lo tanto las preparaciones más importantes que alguna vez hacemos. Sí, queremos nuestras casas decoradas para la temporada y los paquetes de regalos envueltos para esta temporada — pero esas preparaciones siempre deberían quedar en segundo lugar para disponerse a encontrarse con nuestro Dios.
¡Shalom a todos ustedes en esta temporada maravillosa de preparacion!
***
"…prepare to meet your God…"
Amos 4:12
We are in a season of preparation. With Thanksgiving just behind us and Christmas right ahead, our preparations sometimes become hectic, even frantic, as we race to complete all that we believe we must do to enjoy the season.
That's sad, isn't it? All the cooking, cleaning, baking, decorating, shopping, wrapping, list-making—it's exhausting! And as much as we may enjoy the results, the busyness of it all can sap our strength and steal our joy, robbing us of the true meaning of the season.
But there is something even sadder in all this, and that's the fact that we readily and willingly invest so much time preparing to celebrate these lovely holidays while neglecting to prepare for the most important event of our lives—meeting with God.
This is true of both our regular, daily meetings with God, as well as the one face-to-face meeting we will all experience with our Creator upon our death. Of course, for those of us who have received Jesus as our Lord and Savior, we have not only already had that first meeting by being introduced to God's only Son, but we have also established an ongoing relationship with Him by inviting His Spirit to live within us. Therefore, there need be no fear of that meeting after death. Yet even those of us who have the joy and privilege of knowing beyond a shadow of a doubt that God's Spirit dwells within our heart can still lose sight of the need to prepare to meet with Him. As a result, we neglect the ongoing cultivation of what should be a vital and growing relationship with God and allow our faith to grow cold and joyless.
Give yourself a present this season, will you? Take time to prepare to meet with God—and then do it. Regardless of how busy your life may be, purposefully interrupt that impossible schedule and rest in His presence, absorb His strength, and revel in His love. Then pass that gift on to someone else who has yet to take the time to prepare to meet God.
It is the most important meeting of our lives—and therefore the most important preparations we ever make. Yes, we want our houses decorated for the season and the packages wrapped for the holidays—but those preparations should always take a back seat to preparing to meet with our God.
Shalom to you all in this wonderful season of preparation!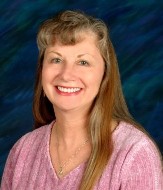 Kathi Macias, popular speaker and prolific author, is an Angel-award winning writer who has published twenty-one books and hundreds of articles. Whether keyboarding her latest book, keynoting a conference, or riding on the back of her husband's Harley, Kathi "Easy Writer" Macias is a lady on a mission to communicate God's vision. Her insightful words—filled with passion, humor and soul nourishment—refresh audiences from all walks of life. To book Kathi for your next event, email kenbarry@thebarryagency.com. For more information, visit www.KathiMacias.com. Spanish translations by Cynthia Alcantara (cynthia.alcantara1@gmail.com).