"El que confía en su propio corazón es un necio;
Más el que camina en sabiduría será librado.
Proverbios 28:26 RV Hace un par de semanas hablamos acerca de la necesidad de andar en la sabiduría de Dios y no la sabiduría del mundo. Nuestro verso de la escritura de hoy, Proverbios 28:26, refuerza esa necesidad.
Primero, el verso claramente nos dice que somos necios o tontos de confiar en nuestro propio el corazón. ¿Justo lo contrario de lo que el mundo nos dice, verdad? "Sigue tu propio corazón" es un consejo a menudo dado por los que no conocen a Dios. Pero entonces, no es lógico que un incrédulo instruiría a otros hacer algo insensato, ya que las Escrituras nos dicen que "Dice el necio en su corazón: 'No hay Dios'" (Salmo 14:1). Un tonto, por definición bíblica, es uno que no cree en Dios y que confía en su propio corazón. Como creyentes nosotros debemos saber mejor, desde que las Escrituras también nos dicen en Jeremías 17:9 "Engañoso es el corazón más que todas las cosas, y perverso; ¿Quién lo conocerá? Si decimos que creemos en el Dios de la Biblia, entonces nosotros debemos escoger creer en Él (y ¡actuar de esa manera)! las instrucciones encontradas dentro de sus páginas, antes que en lo que podemos "sentir" en el corazón actualmente.
Y ese es el problema. Si nosotros no nos hemos disciplinado para leer regularmente y para memorizar y meditar en la Palabra de Dios, nosotros no conoceremos la dirección fácilmente de Dios en ningún momento dado y en ningún tipo de situación. Sin la Palabra de Dios ocultada en el corazón para que nosotros quizás no pequemos contra Él (vea Salmo 119:11), nosotros los humanos estamos TODOS propuestos a ir a nuestra propia manera y seguir lo que nosotros sentimos en nuestro inconstante y egocéntrico ("desesperadamente malvado") corazón. El fin es siempre el mism Cosechamos las consecuencias de esa decisión insensata.
Si usted está frente a una decisión hoy, ESCOGA fiarse de la sabiduría de Dios como se encuentra SOLO en las Escrituras, antes que en lo que usted PUEDA SENTIR en el corazón. Puede pasar un rato antes de recibir esa dirección clara de Dios, y con demasiada frecuencia no nos gusta el esperar para descubrirla. Pero la alternativa, aunque sea un arreglo aparentemente rápido y fácil, es algo pero….
La sabiduría de las edades está en las puntas de los dedos, mis amigos. Esté dispuesto a tomarse el tiempo y hacer el esfuerzo antes de tomar una decisión que impresionará su vida—y la vida de los demás. ¡Entonces podemos cosechar las consecuencias con alegría!
***
He who trusts in his own heart is a fool,
but whoever walks wisely will be delivered.
Proverbs 28:16
We talked a couple of weeks ago about the need to walk in God's wisdom and not the wisdom of the world. Our scripture verse today, Proverbs 28:16, reinforces that need.
First, the verse clearly tells us that we are fools to trust in our own heart. Just the opposite of what the world tells us, isn't it? "Follow your heart" is a word of advice often given by those who don't know God. But then, isn't it logical that an unbeliever would instruct others to do something foolish, since the Scriptures tells us that "The fool has said in his heart, 'There is no God'" (Psalm 14:1). A fool, by biblical definition, is one who does not believe in God and who trusts in his own heart. As believers we should know better, since the Scriptures also tell us in Jeremiah 17:9 that "The heart is deceitful above all things, and desperately wicked." If we claim to believe in the God of the Bible, then we must choose to believe in (and act upon!) the instructions found within its pages, rather than on what we may "feel" in our heart at the moment.
And that's the problem. If we have not disciplined ourselves to regularly read and memorize and meditate on God's Word, we won't readily know God's direction at any given moment and in any sort of situation. Without God's Word hidden in our heart so that we might not sin against Him (see Psalm 119:11), we humans are ALL prone to go our own way and follow what we feel in our fickle and self-centered ("desperately wicked") heart. The end is always the same: We reap the consequences of that foolish decision.
If you are facing a decision today, CHOOSE to trust God's wisdom as found ONLY in the Scriptures, rather than in what you may FEEL in your heart. It may take awhile to get that clear direction from God, and all too often we don't like the waiting involved to discover it. But the alternative, though a seemingly quick and easy fix, is anything but….
The wisdom of the ages is at our fingertips, folks. Be willing to take the time and make the effort to avail yourself of it before making a decision that will impact your life—and the lives of others. Then we can reap the consequences with joy!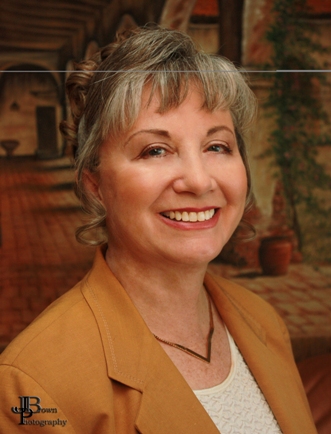 Kathi Macias, popular speaker and prolific author, is an Angel-award winning writer who has published nearly thirty books, including her latest releases, Mothers of the Bible Speak to Mothers of Today (New Hope Publishers) and My Son John (a novel from Sheaf House). Whether keyboarding her latest book, keynoting a conference, or riding on the back of her husband's Harley, Kathi "Easy Writer" Macias is a lady on a mission to communicate God's vision. Her insightful words—filled with passion, humor and soul nourishment—refresh audiences from all walks of life. To learn more about Kathi or to book her for your next event, visit www.KathiMacias.com. Spanish translations by Cynthia Alcantara (cynthia.alcantara1@gmail.com).