Enséñanos de tal modo a contar nuestros días,
Que traigamos al corazón sabiduría
Salmos 90:12RV Nuestra vecina murió la semana pasada, una señora que era solamente tres años mayor que yo. Te pone a pensar ¿verdad? ¿O no…?
La muerte, en cualquier etapa de nuestra vida terrenal, nos debe de hacer pausar y pensar acerca de las cosas que realmente importan. Sin embargo, con mucha frecuencia, no sucede así.
Una de las cosas más comunes – y trágicas – que yo oigo cuando alguien muere es, "Esto es sólo un recordatorio que deberíamos disfrutar de la vida mientras podemos."
Qué miope y egocéntrico es esto? Y sin embargo, en nuestra cultura cada vez más narcisista, esto es muy representante de nuestra mentalidad que "todo es acerca de mi."
La muerte de alguien – sin importar edad ni circunstancias – debería de hacer algo más que hacernos recordar que gocemos de la vida mientras podamos. La única verdad con ese tipo de pensamiento es que la vida definitivamente es temporal. Que la debemos de perseguir con gusto para nuestro propio placer y gozo es defectuoso en lo mejor y fatal en el peor de los casos.
"Dice el necio en su corazón, 'No hay Dios'" (Salmos 14:1 RV). La Biblia considera a aquellos que viven por si mismos, como si ellos estuvieran encargados de sus propias normas y reglas, unos necios. Aunque éstos "necios" digan o no digan creer en Dios, y aunque ellos guarden una esperanza de que si hay una gloria y que alguna vez ellos estarán allí cuando se mueran, la verdad es que solamente si ellos se arrepienten y reciben el perdón de Dios y un renacimiento por medio de la aceptación de Jesús como su Dios y Salvador, la esperanza de ellos por la gloria no es más que un simple sueño.
Hebreos 10:31 nos avisa que "¡Horrenda cosa es caer en manos del Dios vivo!" La Biblia también nos dice que "está establecido para que los hombres mueran una sola vez, y después de esto el juicio" (Hebreos 9:27 RV).
Algunos de nosotros moriremos jóvenes, mientras otros viviremos a una edad madura. Algunos vivirán vidas saludables, llenas de prosperidad, vidas llenas a plenitud, mientras otros tendrán muy pocos de los placeres de éste mundo. Pero sin importar nuestras circunstancias o los avances de éste planeta, y sin importar la cantidad de tiempo que pasemos aquí, todos nosotros con certeza nos vamos a morir y nos vamos a enfrentar a Dios, - un Dios amoroso y misericordioso, si, pero un Juez con justicia también. Y una vez que hayamos tomado ese último suspiro del tiempo que pasamos aquí, ya será muy tarde para arrepentirnos y apelar por Su amor y misericordia. Habrá solamente justicia muy horrible para imaginarnos, si todavía no hemos aceptado la justicia y el perdón de Cristo por el pecado que está en el mero centro de nuestro ser y de quienes somos como seres humanos con mancha.
Así es que el salmista le pidió a Dios "Enséñanos de tal modo a contar nuestros días" para que "traigamos al corazón sabiduría" y no nos comportemos como los necios que viven solamente para ellos mismos e ignoran la justicia venidera. Ésta es mi oración para cada uno de ustedes hoy, que reconozcamos el poco tiempo que nos queda antes que el numero de días en la tierra se nos termine, y nos paremos ante el gran y poderoso Juez del universo, sin defensa y condenados.
¡No esperes hasta tarde para saldar tus cuentas! Apela a Su merced ahora – y entonces vive los días que te quedan con sabiduría, sirviendo a Aquel que murió en tu lugar. Si tú ya saldaste tu cuenta con Dios, entonces no te quedes satisfecho viviendo una vida complaciente y con tibia devoción. Pídele a Dios que sabiamente enumere tus días dándote valor y obediencia en tu corazón para seguirlo a Él a donde sea que Él te lleve… desde la tierra a toda una eternidad con Él.
***
So teach us to number our days,
That we may gain a heart of wisdom.
Ps. 90:12
Our neighbor died last week, a lady only three years older than I. Makes you think, doesn't it? Or does it…?
Death, at any stage of earthly life, should make us pause and think about the things that really matter. All too often, however, it doesn't happen that way.
One of the most common—and tragic—things I hear when someone dies is, "That's just a reminder that we'd better enjoy life while we can." How short-sighted and self-centered is that? And yet, in our increasingly narcissistic culture, it is so representative of our "all about me" mindset.
Someone's death—regardless of age or circumstance—should do a lot more than remind us to enjoy life here on earth while we can. The only truth in that type of thinking is that this life is most definitely temporary. That we should pursue it with gusto for our own pleasure and enjoyment is faulty at best—fatal at worst.
"The fool has said in his heart, 'There is no God'" (Ps. 14:1). The Bible considers those who live for themselves, as if they are in charge of their own lives and can set their own standards and rules, to be fools. Though these "fools" may or may not give lip service to a belief in God, and though they may harbor a hope that there really is a heaven and that they will somehow end up there when they die, the truth is that unless they repent and receive God's forgiveness and new birth through the acceptance of Jesus as their Lord and Savior, their hope for heaven is nothing more than a pipe dream.
Hebrews 10:31 warns us that "It is a fearful thing to fall into the hands of the living God." The Bible also tells us that "it is appointed for men to die once, but after this the judgment" (Heb. 9:27).
Some of us may die young, while others will live to a ripe old age. Some will live healthy, prosperous, and fulfilled lives, while others will have little of this world's goods or pleasures. But regardless of our circumstances or achievements on this planet, and despite the length of time we spend here, each of us will certainly die and face God—a loving and merciful God, yes, but a righteous Judge as well. And once we've taken that last breath, it will be too late to repent and appeal to His love and mercy. There will be only judgment too horrible even to imagine, if we haven't already accepted Christ's forgiveness and atonement for the sin that is at the very center of who we are as flawed human beings.
And so the psalmist asked God to "teach us to number our days" that we would "gain a heart of wisdom" and not behave like fools who live for themselves and ignore the coming judgment. That is my prayer for each of us today, that we recognize how little time we have left before the number of our days on earth runs out, and we stand before the great and mighty Judge of the universe, defenseless and condemned.
Don't wait to settle accounts until it is too late! Appeal to His mercy now—and then live the days you have left in wisdom, serving the One who died in your place. If you've already settled your account with God, then don't be satisfied to live in complacency and lukewarm devotion. Ask God to help you wisely number your days by giving you a courageous and obedient heart to follow Him wherever He leads…from earth into eternity with Him.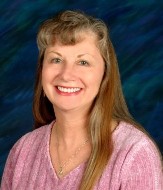 Kathi Macias, popular speaker and prolific author, is an Angel-award winning writer who has published twenty-one books and hundreds of articles. Whether keyboarding her latest book, keynoting a conference, or riding on the back of her husband's Harley, Kathi "Easy Writer" Macias is a lady on a mission to communicate God's vision. Her insightful words—filled with passion, humor and soul nourishment—refresh audiences from all walks of life. To book Kathi for your next event, email kenbarry@thebarryagency.com. For more information, visit www.KathiMacias.com. Spanish translations by Cynthia Alcantara (cynthia.alcantara1@gmail.com).