Pero Dios demuestra Su amor para con nosotros, en que siendo aún pecadores, Cristo murió por nosotros.
Romanos 5:8 La Biblia de Las Américas Nosotros a menudo usamos la palabra "amor" muy ligeramente, comparándolo "con una sensación," buena emoción o el hecho de que alguien (o algo) satisface nuestra necesidad y por lo tanto es digno de nuestro amor. Pero Jesús se manifestó a nosotros, por vía de una muerte dolorosa e inmerecida, ese amor no es un sentimiento — es una palabra de acción, una que coloca las necesidades de los demás por encima de las propias nuestras.
"Mientras éramos todavía pecadores, Cristo murió por nosotros."
¿Hay allí una declaración en alguna parte que más poderosamente captura la verdad e ilustra el desinterés del amor auténtico? Jesús sufrió y murió por nosotros "mientras éramos todavía pecadores." Él no esperó hasta que nos arrepintiéramos o fuéramos bautizados o realizáramos cualquier clase de acto religioso en absoluto; de hecho, Él murió por nosotros aún cuando vivíamos en la pocilga, rechazándolo y burlándonos de Él, escupiéndolo a Él justo como lo hicieron Sus atormentadores hace 2,000 años. Porque usted y yo estábamos ahí mismo con ellos, pidiendo Su crucifixión y hasta clavando los clavos en Sus manos y Sus pies. Y aún así Él nos miró y oró, "Padre, perdónalos, ya que ellos no saben lo que hacen."
Incluso en medio de nuestra ignorancia y egoísmo voluntarios, Dios demostró Su amor por nosotros por medio de un sacrificio demasiado horrible para imaginar. Nuestra única respuesta puede ser una de gratitud eterna y servicio gozoso. Que el amor incondicional de Cristo sea el catalizador que nos espolea a adorarlo viviendo de tal modo que los demás vean ese mismo amor en nosotros cuando lo ofrecemos sin ninguna condición con límites.
***
But God demonstrates His own love toward us, in that while we were still sinners, Christ died for us.
Romans 5:8, NKJV We often toss the word "love" around lightly, equating it with a "feel good" emotion or the fact that someone (or something) meets our need and therefore is worthy of our love. But Jesus demonstrated to us, by way of a painful and undeserved death, that love is not a feeling—it is an action word, one that places the needs of others above our own.
"While we were still sinners, Christ died for us."
Is there any statement anywhere that more powerfully captures the truth and illustrates the selflessness of authentic love? Jesus suffered and died for us "while we were still sinners." He didn't wait until we repented or were baptized or performed any sort of religious act at all; in fact, He died for us when while we lived in the pigpen, rejecting and mocking Him, spitting on Him even as His tormentors did 2,000 years ago. For you and I were right there with them, calling for His crucifixion and even pounding the nails into His hands and feet. And yet He looked at us and prayed, "Father, forgive them, for they do not know what they are doing."
Even in the midst of our willful ignorance and selfishness, God demonstrated His love for us through a sacrifice too horrible to imagine. Our only response can be one of eternal gratitude and joyful service. May the unconditional love of Christ be the catalyst that spurs us to worship Him by living in such a way that others see that same love in us as we offer it to them without condition or limits.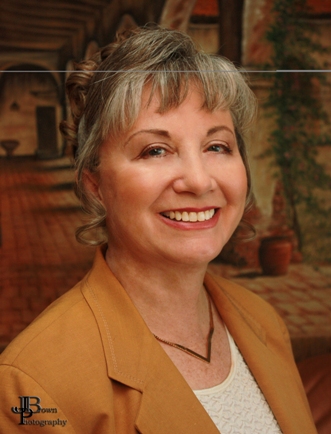 Kathi Macias, popular speaker and prolific author, is an Angel-award winning writer who has published nearly thirty books, including her latest releases, Mothers of the Bible Speak to Mothers of Today (New Hope Publishers) and My Son John (a novel from Sheaf House). Whether keyboarding her latest book, keynoting a conference, or riding on the back of her husband's Harley, Kathi "Easy Writer" Macias is a lady on a mission to communicate God's vision. Her insightful words—filled with passion, humor and soul nourishment—refresh audiences from all walks of life. Join Kathi as she hosts "Write the Vision" every Thursday from 6—7 p.m. (Pacific Time) via THE International Christian Network (www.theicn.com). To learn more about Kathi or to book her for your next event, visit www.KathiMacias.com. Spanish translations by Cynthia Alcantara (cynthia.alcantara1@gmail.com).