"Clama a mi, y yo te responderé, y te enseñaré
cosas grandes y ocultas que tú no conoces."
Jeremías 33:3 RV Jeremías 33:3 que Dios le dio al profeta cuando éste estaba en prisión, prueba el punto de que Dios ha estado susurrando a mi corazón desde hace mucho tiemp "Lo puedo hacer, Y LO HAGO, hablarte a ti en cualquier momento, en cualquier parte. ¿Estás escuchando?
El Padre quiere tener más contacto con nosotros que nosotros con Él. Tiempo, lugar, y circunstancias no tienen nada que ver con ello. Encuentra alguien más esto que ¿completamente asombroso? ¡Dios quiere hablar CONMIGO! Y sin embargo yo soy – finita, falible, el ser humano con pies de barro que yo soy – paso demasiado ocupada (y me siento importante) de tomarme el tiempo para responder. "Wow." Eso es llevarse la vanidad al próximo nivel, ¿verdad?
Todos estamos absorbidos en nosotros mismos; esa es la naturaleza humana. Pero para aquellos de nosotros que hemos vuelto a nacer de nuevo y tenemos a la naturaleza divina viviendo en nosotros, no hay excusa para nuestra negligencia de tiempo para compartir con Dios. Oh, tenemos muchas razones – el trabajo, viajes, familia, amigos, tiempo voluntario para cosas dignas – pero las razones no son excusas. Dios le dijo a Jeremias (¡no le preguntó!) que lo llamara a Él, prometiéndole que si lo haría, el mero Creador y Dios del universo le enseñaría a él "cosas grandes y ocultas," cosas que de ninguna otra forma las podría saber Jeremías.
¿Estamos contentos(as) con las cosas que sabemos por medio de nuestros propios esfuerzos y habilidades? Yo no lo estoy. Yo quiero y deseo ver y saber más. Yo deseo ver las cosas desde el punto de vista de Dios, y proclamarlas a los demás con Su poder y autoridad. Por lo tanto, tengo una opción: clamar a Dios para que me lleve más allá de mi misma, de lo temporal a lo eterno, del vacío vano en mí misma al potencial sin límites de lo divino. ¿Y como sucede eso? Dios ha proveído una forma muy simple e infalible. Primero, llámalo a Él, (ora y pídele a Él ver lo que Él desea que tu sepas y entiendas hoy), y después comienza a leer y ha estudiar la Biblia, creyendo que Él te va a responder, simplemente porque Él dijo que lo haría, y Dios no miente.
Hace poco alguien me pregunto, "¿No estás tú preocupada de que algún Jueves te sentarás a escribir tu devocional semanal y no tengas nada que decir? Si tuviera que depender en mi misma y en mis propios recursos limitados para encontrar las palabras y el mensaje, ¡absolutamente! Pero gracias a Dios yo no tengo que hacer eso. Dios dice que si lo clamamos a Él, Él nos llevara a más allá de nosotros mismos(as) y nos mostrará lo que Él desea que nosotros sepamos. Yo le creo a Él. ¿Y tú?
***
"Call to Me, and I will answer you, and show you great and mighty things,
which you do not know."
Jeremiah 33:3
Jeremiah 33:3 is a word from God that was spoken to the prophet while he was in prison, proving a point that God has been whispering to my heart for some time now: "I can, AND DO, speak to you anytime, anywhere. Are you listening?"
The Father wants to commune with us more than we do with Him. Time, place, and circumstance have nothing to do with it. Does anyone else find that utterly amazing? God wants to talk to ME! And yet I—finite, fallible, feet-of-clay human that I am—am often far too busy (and self-important) to take the time to respond. Wow. That's taking vanity to the next level, isn't it?
We are all self-absorbed; that's human nature. But for those of us who have been born again and have the divine nature residing within us, there's no excuse for neglecting time in communion with God. Oh, we have plenty of reasons—work, travel, family, friends, volunteering for worthy causes—but reasons aren't excuses. God told (not asked!) Jeremiah to call out to Him, promising that if he would, the very Creator and Lord of the universe would show him "great and mighty things," things which Jeremiah would otherwise not know.
Are we content with the things we can know in our own strength and abilities? I'm not. I want to see and know more. I want to see things from God's vantage point and proclaim them to others with His power and authority. Therefore, I have one option: Call out to God to take me beyond myself, from the temporal to the eternal, from the vain emptiness of self to the unlimited potential of the divine. And how does that happen? God has provided a simple and foolproof way. First, call to Him (pray and ask Him to show you what He wants you to know and understand today), and then begin to read and study the Bible, believing that He will answer you, simply because He said He would, and God does not lie.
Someone recently asked me, "Aren't you concerned that some Thursday you'll sit down to write your weekly devotional and you won't have anything to say?" If I had to depend on myself and my own limited resources for the words and the message, absolutely! But thankfully I don't have to do that. God says that if we call on Him, He will take us beyond ourselves and show us what He wants us to know. I believe Him. Do you?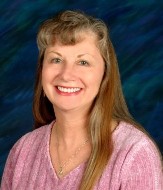 Kathi Macias, popular speaker and prolific author, is an Angel-award winning writer who has published twenty-one books and hundreds of articles. Whether keyboarding her latest book, keynoting a conference, or riding on the back of her husband's Harley, Kathi "Easy Writer" Macias is a lady on a mission to communicate God's vision. Her insightful words—filled with passion, humor and soul nourishment—refresh audiences from all walks of life. To book Kathi for your next event, email kenbarry@thebarryagency.com. For more information, visit www.KathiMacias.com. Spanish translations by Cynthia Alcantara (cynthia.alcantara1@gmail.com).