He aquí, yo os envío como ovejas en medio de lobos;
Sed, pues, prudentes como serpientes, y sencillos como palomas.
San Mateo 10:16 RV
No es muy a menudo que me dirijo a cosas polémicas, pero de vez en cuando la conciencia lo requiere. Esta es una de esas ocasiones.
Un pastor — y, asumo, un hermano en Cristo — ha proclamado su intención de quemar el Corán el 11/9. Un segundo pastor — éste viviendo en un país Musulmán y muy probablemente un hermano en Cristo también — ha solicitado que otros creyentes presenten una solicitud al primer pastor para reconsiderar. ¿Por qué? Porque quemar el Corán públicamente causará ciertamente que aumente más el sufrimiento para Cristianos en países Musulmanes. Eso es más que suficiente para convencer al primer pastor de no llevar a cabo sus proyectos. Sin embargo, si eso no es suficiente, ¿Qué del hecho que simplemente no es correcto?
Hace algunos años yo prestaba servicio como parte del personal de una iglesia, y teníamos reuniones semanales para orar juntos y hablar acerca de varias cosas de ministerio. Un día el pastor principal mencionó algo en lo que varios de nosotros no estábamos de acuerdo (no se trataba de nada moral o bíblico); un empleado expresó su desacuerdo en voz alta. El pastor principal, sin embargo, permaneció en su opinión sin alterarse. El empleado que había discrepado vocalmente más tarde me dijo que él había estado listo a convertir la situación en un debate acalorado cuando sintió a Dios que le decía no hacer eso. El hombre discutió silenciosamente con Dios, declarando que en su opinión él sabía que tenía la razón. El Espíritu de Dios entonces le hizo una pregunta vital: ¿"Que es más importante — estar en lo correcto o ser prudente?" El empleado detuvo su lengua.
He pensado en eso muchas veces, en particular últimamente cuando dos cosas han sido los papeles predominantes en las noticias. ¿Los partidarios de la mezquita planeada en el área Cero de Nueva York tienen "un derecho" legal para construirla? Absolutamente. ¿Es algo prudente hacer esto? Ciertamente no. ¿Tiene aquel pastor el derecho legal de quemar Coranes? Aparentemente no. ¿Es esto lo prudente de hacer? No lo creo que es.
Jesús nos instruyó a "sed prudentes como serpientes y sencillos como palomas" cuando tratemos con un mundo que es antagonista al mensaje del evangelio. Ciertamente parece que la cuestión de quemar el Corán el 11/9 entra en esa categoría y debería ser tratada como tal. De acuerdo a eso estoy orando; espero que usted piense hacer el mismo.
***
"Behold, I send you out as sheep in the midst of wolves.
Therefore be wise as serpents and harmless as doves."
Matthew 10:16 It isn't often that I address controversial subjects in this venue, but on occasion conscience requires it. This is one of those occasions.
A pastor—and, I assume, a brother in Christ—has proclaimed his intention to burn the Koran on 9/11. A second pastor—this one living in a Muslim country and most certainly a brother in Christ—has requested other believers to petition the first pastor to reconsider. Why? Because this public burning of the Koran will most certainly result in increased suffering for Christians in Muslim countries. That in itself should be enough to convince the first pastor not to go through with his plans. However, if that isn't enough, what about the fact that it simply isn't right?
Some years ago I served on a church staff, and we had weekly meetings to pray together and discuss various ministry issues. One day the senior pastor brought up something that several of us disagreed with (not a moral or biblical issue); one staff member voiced his disagreement aloud. The senior pastor, however, remained unchanged in his opinion. The staff member who had vocally disagreed later told me he had been ready to turn the situation into a heated debate when he sensed God telling him not to do so. The man argued silently with God, declaring that he knew he was right in his opinion. God's Spirit then asked him a vital question: "Which is more important—to be right or to be righteous?" The staff member held his tongue.
I've thought about that many times, particularly lately when two issues have played predominant roles in the news. Do the supporters of the planned mosque at Ground Zero have a legal "right" to build it? Absolutely. Is it the righteous thing to do? Certainly not. Does that pastor have the legal right to burn Korans? Apparently so. Is it the righteous thing to do? I don't believe it is.
Jesus instructed us to "be wise as serpents and harmless as doves" when dealing with a world that is antagonistic to the message of the gospel. It certainly seems that the issue of burning the Koran on 9/11 falls into that category and should be treated as such. I am praying accordingly; I hope you will consider doing the same.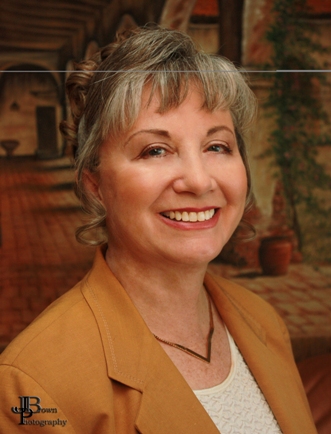 Kathi Macias, popular speaker and prolific author, is an Angel-award winning writer who has published nearly thirty books, including her latest releases, Mothers of the Bible Speak to Mothers of Today (New Hope Publishers) and My Son John (a novel from Sheaf House). Whether keyboarding her latest book, keynoting a conference, or riding on the back of her husband's Harley, Kathi "Easy Writer" Macias is a lady on a mission to communicate God's vision. Her insightful words—filled with passion, humor and soul nourishment—refresh audiences from all walks of life. Join Kathi as she hosts "Write the Vision" every Thursday from 6—7 p.m. (Pacific Time) via THE International Christian Network (www.theicn.com). To learn more about Kathi or to book her for your next event, visit www.KathiMacias.com. Spanish translations by Cynthia Alcantara (cynthia.alcantara1@gmail.com).