"Por tus palabras serás justificado, y por tus palabras serás condenado."
San Mateo 12:37 RV Bien, déjeme introducir esto recordándole que yo no dije esto, Jesús lo hizo. Y esto pone esta declaración en la perspectiva seria, ¿verdad?
Cuando éramos niños nosotros a menudo oíamos/proclamábamos el insulto de sonsonete, "los Palos y las piedras pueden romper mis huesos, pero las palabras nunca me harán daño." Pero no es cierto ¿verdad? Nuestras palabras duelen realmente. Ellas pican, ellas hieren, ellas perjudican. Y Jesús dijo que seríamos responsables por ellas.
"Solamente lo digo tal como es" una excusa común para arruinar a alguien con ambos barriles, ¿pero seríamos tan rápidos para descargar tan rápidamente si primero recordáramos que esas mismas palabras serán traídas a nuestra cuenta cuándo estemos de pie ante Dios un día? Y de todos modos, ¿por qué tratar este tema en la Navidad?
Por la misma razón que esto es la Navidad, por eso es. Aquel quién dijo esas palabras mientras Él anduvo sobre tierra primero vino como un Bebé, humilde y sin embargo era de sangre noble, para mostrarnos primero como vivir — y luego morir en nuestro lugar. Aunque la mayoría de la gente rechace por último ese regalo sin precio, aquellos de nosotros que lo aceptamos no tenemos ninguna excusa para herir a los demás con nuestras palabras. Efesios 4:15 nos reprende por decir la verdad "en amor" de modo que "podamos crecer en todas las cosas que es la cabeza, a saber, Cristo." Los creyentes maduros buscan la ayuda de Dios para retener sus labios y no causar daño y herir a los demás solamente por satisfacer su egoísmo, y más bien decen la verdad en amor, con el objetivo dar vida y sanidad y reconciliación.
Mientras nosotros hacemos muchas de nuestras actividades en esta temporada de Navidad, recordemos las palabras del Aquel cuyo nacimiento celebramos y pesemos nuestras palabras antes de decirlas. Hay suficiente negatividad proclamada por aquellos que no conocen a Cristo; respondamos nosotros diciendo palabras de amor y vida y alegría a oídos y corazones que tan desesperadamente necesitan de oírlas.
***
"For by your words you will be justified, and by your words you will be condemned."
Matthew 12:37 Okay, let me preface this by reminding you that I didn't say this, Jesus did. And that puts the statement in serious perspective, doesn't it?
When we were kids we often heard/proclaimed the singsong taunt, "Sticks and stones may break my bones, but words will never hurt me." But it wasn't true, was it? Our words do hurt. They sting, they wound, they injure. And Jesus said we would be held accountable for them.
"I just tell it like it is" is a common excuse for blasting someone with both barrels, but would we be so quick to fire away if we first remembered that those very words would be brought into account when we stand before God one day? And why bring this subject up at Christmas, anyway?
For the very reason that it is Christmas, that's why. The One who spoke those words while He walked this earth first came as a Baby, humble yet royal, to show us how to live—and then to die in our place. Though the majority of people will ultimately reject that priceless gift, those of us who accept it have no excuse for cutting people down with our words. Ephesians 4:15 admonishes us to speak the truth "in love" so that we "may grow up in all things into Him." Mature believers seek God's help to restrain their lips from speaking hurt and injury to others just to satisfy their own selfishness, and instead to speak truth in love, with the purpose being to bring life and healing and reconciliation.
As we go about our many busy activities this Christmas season, may we remember the words of the One whose birthday we celebrate and weigh our words before we speak them. There is enough negativity being proclaimed by those who don't know Christ; let's counter that by speaking love and life and joy to ears and hearts that so desperately need to hear them.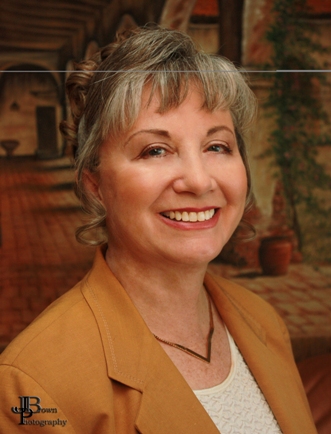 Kathi Macias, popular speaker and prolific author, is an Angel-award winning writer who has published nearly thirty books, including her latest releases, Mothers of the Bible Speak to Mothers of Today (New Hope Publishers) and My Son John (a novel from Sheaf House). Whether keyboarding her latest book, keynoting a conference, or riding on the back of her husband's Harley, Kathi "Easy Writer" Macias is a lady on a mission to communicate God's vision. Her insightful words—filled with passion, humor and soul nourishment—refresh audiences from all walks of life. Join Kathi as she hosts "Write the Vision" every Thursday from 6—7 p.m. (Pacific Time) via THE International Christian Network (www.theicn.com). To learn more about Kathi or to book her for your next event, visit www.KathiMacias.com. Spanish translations by Cynthia Alcantara (cynthia.alcantara1@gmail.com).