Entonces dijo Dios, "Hagamos al hombre a Nuestra imagen,
Conforme a Nuestra semejanza."
Génesis 1:26 RV Uno de nuestros errores más graves es olvidar la verdad fundamental de Génesis 1:26 que Dios Nos creó en SU imagen, y no de ninguna otra forma. Por lo consiguiente, pasamos por la vida imaginándonos a Dios como una versión más grande de nosotros.
Personalmente, no me siento muy excitada sobre la idea de confiar o servir un Dios que es exactamente como yo, solamente más grande. Me conozco, y no soy digna de confianza o de que me sirvan. Ni tampoco lo es usted. Cuando recibimos a Cristo como nuestro Salvador y comenzamos a crecer en nuestra fe, comenzamos a parecernos más a Él, y esto es algo muy bueno. ¿Pero si la situación fuera invertida y Dios se pareciera más a nosotros, no estaría usted de acuerdo que esto no es una cosa muy buena?
Aún así, invertimos el proceso en nuestras mentes, cada vez que cuestionamos a Dios. Cuando algo no resulta como lo esperábamos o lo habíamos pensado, nos preguntamos por qué Dios nos defraudó. ¿No es por eso que los incrédulos sacuden sus puños al cielo y declaran, "nunca creeré en un Dios que permite que pasen esas cosas tan horribles"? No están ellos realmente diciendo, "yo sé mejor que Dios porque mis caminos son los caminos derechos. Si Él no se pone a la línea conmigo en lo que espero, entonces Él es o un mal Dios, o no existe en absoluto."
¿Pero qué diferentes somos nosotros como creyentes? Dudo que yo sea la única quién ha oído a otros Cristianos proclamar, "Cuando me vaya al cielo, voy a preguntarle a Dios por qué Él…" Rellene lo que falta: "permitió que mi negocio fallara, mi salud se deteriora, mi hijo muriera. ¡" Somos tan finitos y miopes mientras vivimos en esta tierra — y centrados-en-nosotros! - que realmente pensamos que Dios nos debe una explicación de cosas que no van de acuerdo a nuestro criterio. En realidad, Él no nos debe nada, somos más bien nosotros los que le debemos todo. Como un predicador famoso solía decir, "después de todo lo que Dios ha hecho por nosotros, cualquiera que se va al infierno merece estar allí."
Ah, allí está — lo que realmente merecemos. No respuestas o explicaciones de un Dios no produce hechos a nuestra propia imagen, pero separación de Él y una eternidad en el infierno porque hemos estropeado la imagen de Dios sellada sobre nosotros al momento de la creación. Y, mis amigos, es donde la piedad y la gracia entran. Recuerden, la piedad no es recibir las cosas malas que merecemos; la gracia es recibe las cosas buenas que no merecemos.
Dios no es un mayordomo divino en el cielo, que nos espera a visitarlo, exigiendo bendiciones y explicaciones, pero es más bien un Juez misericordioso y Redentor que nos amó bastante para crearnos en Su imagen, y luego extendernos Su piedad y gracia para comenzar el proceso de restauración de imagen cuando lo rechazamos.
¡Qué Dios tan asombroso — y qué agradecida estoy que soy creada en Su imagen, y no Él en la mía! Todos nosotros podemos cooperar con Él en aquel proceso de restauración de modo que aquellos que todavía sacuden sus puños al cielo nos miren y verán al Señor del universo imponente y magnífico que brilla por medio de nosotros mismos.
***
Then God said, "Let Us make man in Our image,
according to Our likeness."
Genesis 1:26
One of our gravest mistakes is forgetting the foundational truth of Genesis 1:26—that God made US in HIS image, and not the other way around. As a result, we go through life imagining God as some larger version of ourselves.
Personally, I'm not too excited about trusting or serving a God who's just like me, only bigger. I know me, and I'm not worthy of being trusted or served. Neither are you. When we receive Christ as our Savior and begin to grow in our faith, we become more like Him, and that's a good thing. But if the situation were reversed and God became more like us, wouldn't you agree that's NOT such a good thing?
Yet we reverse the process in our minds, each time we question God. When something doesn't turn out as we hoped or thought it should, we wonder why God let us down. Isn't that why unbelievers shake their fists at the heavens and declare, "I will never believe in a God who allows such awful things to happen"? Aren't they really saying, "I know better than God because my ways are the right ways. If He doesn't line up with what I expect, then He's either an evil God, or He doesn't exist at all."
But how different are we as believers? I doubt I'm the only one who has heard other Christians proclaim, "When I get to heaven, I'm going to ask God why He…" Fill in the blanks: "allowed my business to fail, my health to deteriorate, my child to die." We are so finite and myopic while we live on this earth—and so me-centered!—that we actually think God owes us an explanation for things that don't go our way. In reality, He owes us nothing, but we owe Him everything. As a famous preacher used to say, "After all God has done for us, anyone who goes to hell deserves to be there."
Ah, there it is—what we really deserve. Not answers or explanations from a non-performing God made in our own image, but separation from Him and an eternity in hell because we have marred the image of God stamped upon us at creation. And that, my friends, is where mercy and grace come in. Remember, mercy is not receiving the bad things we deserve; grace is receiving the good things we don't deserve.
God is not a heavenly butler in the sky, waiting for us to call on Him, demanding blessings and explanations, but a merciful Judge and Redeemer who loved us enough to create us in His image, and then to extend His mercy and grace to us to begin the image-restoration process when we rejected Him.
What an amazing God—and how grateful I am that I am made in His image, and not He in mine! May we all cooperate with Him in that restoration process so that those who are still shaking their fists at the heavens will look at us and see the awesome and magnificent Lord of the universe shining through.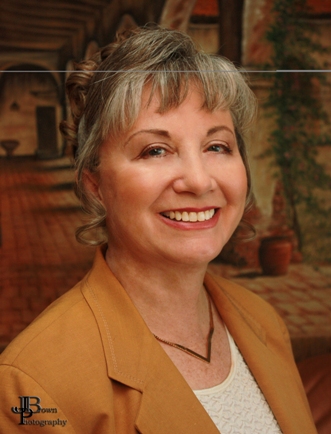 Kathi Macias, popular speaker and prolific author, is an Angel-award winning writer who has published nearly thirty books, including her latest releases, Mothers of the Bible Speak to Mothers of Today (New Hope Publishers) and My Son John (a novel from Sheaf House). Whether keyboarding her latest book, keynoting a conference, or riding on the back of her husband's Harley, Kathi "Easy Writer" Macias is a lady on a mission to communicate God's vision. Her insightful words—filled with passion, humor and soul nourishment—refresh audiences from all walks of life. To learn more about Kathi or to book her for your next event, visit www.KathiMacias.com. Spanish translations by Cynthia Alcantara (cynthia.alcantara1@gmail.com).