El (Joram) reinó en Jerusalén ocho años;
Y murió sin que lo desearan más.
2 Crónicas 21: 210 RV La tristeza de esta declaración en 2 Crónicas penetró en mí esta mañana y no se me quitaba. A medida que envejezco, me encuentro diciéndoles adiós a más y más miembros de mi familia, amigos, vecinos, y conocidos. Es simplemente la forma de como son las cosas, aunque no fue diseñado así originalmente. Pero el pecado tiene la costumbre de cambiar las cosas, ¿no es así?
Ciertamente eso es lo que pasó con Joram. Este rey fue el hijo y el nieto de hombres santos, que gobernaron en "la ciudad de David". Tristemente, a diferencia de su padre y abuelo, Joram escogió no ser un hombre santo, y por lo consiguiente así gobernó, muriéndose finalmente en una muerte dolorosa a una edad relativamente joven. Lo más trágico de todo fue que nadie lloró su muerte.
Todos nosotros lloramos cuando un ser querido deja este mundo—sí, aún los que somos creyentes fuertes y perdemos a alguien que es también un creyente fuerte. Sabemos que esa persona se ha ido de este mundo y está con el Señor y está más feliz que él/ella jamás estuvo en esta tierra. Pero aún así…el corazón nos duele. Nos hacen falta, aunque sabemos que algún día los volveremos a ver. Aquellos que no saben eso lloran aún más, porque verdaderamente ellos no tienen la esperanza de volver a reunirse con aquellos que ya han pasado de esta vida a la otra.
¿Pero puede haber algo más triste que vivir de tal manera que cuando usted se muere no hay nadie que queda atrás y siente mucho no volver a verlo? El rey Joram tuvo mucho dinero. El heredó un reino rico y lo tenía todo en el reino material. El podía hacer o podía tener casi cualquier cosa que pudiera desear, y sin embargo…
Obviamente este hombre era muy rico pero era un indigente en cuanto a las relaciones personales. No solamente no era un siervo de Dios ni tenía una relación con Él, pero tampoco tuvo relaciones significativas ni cercanas con otras personas. ¡Qué perspectiva-ejemplar es ésta! ¿Tenemos nosotros una relación cercana con Dios y otras personas? ¿Cuándo nosotros pasamos de esta tierra a la presencia del Padre, habrá por lo menos una persona que dejamos atrás que nos echará de menos y anhelará el día de reunirnos nuevamente en el cielo?
Entonces, mis queridos amigos, nosotros en lo opuesto a Joram somos más bien muy ricos. Cualquier cosa a la que nos tengamos que enfrentar en esta tierra ya sea dolor o enfermedad, tragedia o pérdida, pobreza o desastre, nuestras vidas pueden aún así considerarse un éxito porque hemos sabido cultivar eso que es lo que realmente tiene valor, y que el triste epitafio de Joram le inspire a usted a abrigar sus relaciones en cada paso de su viaje terrenal. Porque muy pronto pasará todo, y tendremos que seguir. ¿Aunque nosotros como cristianos anticipamos con ansia ese tiempo, no sería también agradable saber que le haremos falta a alguien y que alguien estará esperando el día cuando nos volveremos a reunir una vez más?
***
He (Jehoram) reigned in Jerusalem eight years and,
to no one's sorrow, departed.
2 Chronicles 21:20
The sadness of this statement in 2 Chronicles jumped out at me this morning and wouldn't let go. As I get older, I find myself saying goodbye to more and more family members, friends, neighbors, and acquaintances. It's simply the way of things, though it wasn't originally intended to be. But sin has a way of changing things, doesn't it?
It certainly did with Jehoram. This king was the son and grandson of godly men, both of whom ruled from the "city of David." Sadly, unlike his father and grandfather, Jehoram chose not to be a godly man, and he ruled accordingly, eventually dying a painful death at a relatively young age. Most tragic of all was that no one mourned his passing.
All of us mourn when a loved one leaves this world—yes, even those of us who are strong believers and lose someone who is also a strong believer. We know that person has gone to be with the Lord and is so much happier than he/she ever was on this earth. And yet…our heart hurts. We miss them, though we know we will see them again one day. Those without that knowing mourn even more, for indeed they don't have the hope of being reunited with the one who has passed from their sight.
But can there be anything sadder than living in such a way that when you die there is no one left behind who regrets seeing you go? King Jehoram had plenty of money. He inherited a rich kingdom and wanted for nothing in the material realm. He could do or have nearly anything he wished for, and yet…
Quite obviously this rich man was a pauper when it came to relationships. Not only did he not serve God or have relationship with Him, but he also had no meaningful or close relationships with other people. What a perspective-setter this is! Are we in close relationship with God and other people? When we pass from this earth into the presence of the Father, will there be at least one person left behind who will miss us and long for the day we will be reunited in heaven?
Then, beloved, unlike Jehoram, we are rich indeed. Whatever we face on this earth in the way of pain or sickness, tragedy or loss, poverty or disaster, our lives can still be considered a success because we have cultivated that which really matters. May the sad life of Jehoram speak to your heart today about the things that truly matter, and may his pitiful epitaph inspire you to cherish your relationships at every step of your earthly journey. For all too soon it will be over, and it will be time to move on. Though we as Christians eagerly anticipate that time, wouldn't it also be nice to know that we will be missed and that someone will be looking forward to the day when we will be united once again?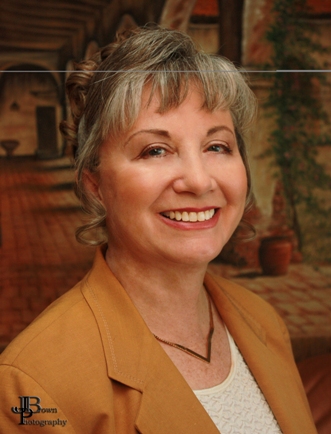 Kathi Macias, popular speaker and prolific author, is an Angel-award winning writer who has published nearly thirty books, including her latest releases, Mothers of the Bible Speak to Mothers of Today (New Hope Publishers) and My Son John (a novel from Sheaf House). Whether keyboarding her latest book, keynoting a conference, or riding on the back of her husband's Harley, Kathi "Easy Writer" Macias is a lady on a mission to communicate God's vision. Her insightful words—filled with passion, humor and soul nourishment—refresh audiences from all walks of life. Join Kathi as she hosts "Write the Vision" every Thursday from 6—7 p.m. (Pacific Time) via THE International Christian Network (www.theicn.com). To learn more about Kathi or to book her for your next event, visit www.KathiMacias.com. Spanish translations by Cynthia Alcantara (cynthia.alcantara1@gmail.com).