Fortalecido, pues, Roboam, reinó Israel…
E hizo lo malo, porque no dispuso su corazón para buscar a Jehová.
2 Crónicas 12:13-15 RV
Como creyentes que hemos vuelto a nacer, sabemos que hemos sido salvados por medio de la gracia, guardados por la gracia, y fiables en la gracia de Dios por cada respiro que tomamos. Y sin embargo…
¿No nos olvidamos algunas veces de eso? ¿No pensamos de vez en cuando que podemos hacer algo bueno por medio de nuestros propios esfuerzos, a pesar de que Jesús dijo, "separados de mi nada podéis hacer" (San Juan 15:5)? Lo peligroso de esa errónea forma de pensar es que esto es más que un error; es, en fin, una maldad.
La vida del rey Reboam personaliza el verdadero corazón y vida de aquellos que no conocen a Dios – y no tienen ningún deseo para hacerlo. Él "se fortaleció", en vez de depender en la fuerza de Dios, y él "no dispuso su corazón para buscar a Dios." Así como no son nuestras buenas obras las que nos hacen santos y "pagan" por nuestra entrada al cielo, ni tampoco son nuestras malas obras las que "preparan" nuestra ida al infierno. Es más bien un asunto del corazón – a quien escogemos para conocer y servir mientras vivimos en ésta tierra, y en cuya fortaleza nosotros dependemos para llenar a plenitud los propósitos de Dios y Su llamado para nosotros mientras estamos aquí. Reboam cometió el error de depender en sus propias fuerzas y no preparar su corazón para buscar a Dios; como resultado, la Biblia dice que él hizo "maldad." Y por lo tanto salta a la vista que nosotros debemos de hacer lo contrario de lo que hizo Reboam para hacer "lo bueno," ¿Verdad?
Determinemos hacer "lo Bueno" por medio de nuestra estancia aquí en la tierra preparando nuestros corazones para buscar a Dios – hoy y siempre – y depender solamente en Su fortaleza. Cuando nosotros hacemos eso – lo único verdaderamente bueno que nosotros los seres humanos podemos hacer – podemos tener la confidencia que Dios honrará Su nombre y llenar con plenitud Sus propósitos en nuestras vidas.
***
So King Rehoboam strengthened himself in Jerusalem and reigned….
And he did evil, because he did not prepare his heart to seek the Lord.
2 Chronicles 12:13, 14
As born-again believers, we know we are saved by grace, kept by grace, and completely reliant on God's grace for every breath we take. And yet…
Don't we at times forget that? Don't we occasionally think we can do something good in our own strength, despite the fact that Jesus said, "without Me you can do nothing" (John 15:5)? The scary thing about that sort of faulty thinking is that it constitutes more than error; it is, in fact, evil.
King Rehoboam's life epitomized the very heart and life of those who do not know God—and have no desire to do so. He "strengthened himself," rather than depending on God's strength, and "he did not prepare his heart to seek the Lord." Just as it isn't our good deeds that make us holy and "pay" our way into heaven, neither is it our bad deeds that make us sinners and "pave" our way to hell. Rather it is a heart issue—whom we seek to know and serve while we live on this earth, and whose strength we rely on to fulfill God's purpose and call for us while we're here. Rehoboam made the mistake of relying on his own strength and not preparing his heart to seek the Lord; as a result, the Bible says he "did evil." It therefore stands to reason that we must do just the opposite of Rehoboam in order to "do good," doesn't it?
May we determine to "do good" throughout our sojourn here on earth by preparing our hearts to seek the Lord—today and always—and to depend only on His strength. When we do that—the only truly "good" things we humans can do—we can be confident that God will honor His name and fulfill His purpose in our lives.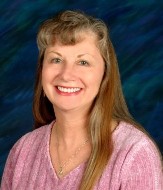 Kathi Macias, popular speaker and prolific author, is an Angel-award winning writer who has published twenty-one books and hundreds of articles. Whether keyboarding her latest book, keynoting a conference, or riding on the back of her husband's Harley, Kathi "Easy Writer" Macias is a lady on a mission to communicate God's vision. Her insightful words—filled with passion, humor and soul nourishment—refresh audiences from all walks of life. To book Kathi for your next event, email kenbarry@thebarryagency.com. For more information, visit www.KathiMacias.com. Spanish translations by Cynthia Alcantara (cynthia.alcantara1@gmail.com).