Procura deligencia presentarte a Dios aprovado,
como obrero que no tiene de que avergonzarse,
que usa bien la palabra de verdad.
2 Timoteo 2:15 RV Como obreros del Reino, es absolutamente obligatorio que diligentemente estudiemos la Palabra de Dios, y esto requiere más que una lectura superficial de un par de capítulos en nuestro "tiempo tranquilo" cada mañana. La verdad es que hay un lugar para esta clase de devocional, y yo personalmente práctico esto diariamente. Pero el estudio diligente de la Palabra de Dios es un trabajo serio y debe de ser atendido debidamente.
Vivimos en un mundo subjetivo, donde los absolutos son políticamente incorrectos y el sentirse bien, y que todo va, es una mentalidad de "todo sobre mí" que indica el orden del día. ¡Tristemente, he oído hasta a Cristianos (incluso a mí) decir tales declaraciones antibíblicas como, "Mientras somos felices, eso es todo lo que cuenta." El problema con esa clase de pensamiento es que es todo lo contrario a lo que el Autor y el Acabador de nuestra fe nos enseña en Su Palabra — y lo que Él vivió cuando Él estaba en esta tierra.
Sí, creo que Jesús se rió y se divirtió cuando Él anduvo por este planeta; Él era, después de todo, humano. Sin embargo, Él era también divino, y Él diariamente cultivó y mantuvo Su unión y relación con el Padre. La santidad tuvo prioridad sobre la felicidad; por lo tanto, al final de Su estancia terrenal, Él podría decir con confianza, "está terminado." Si Él hubiera optado por la felicidad sobre la santidad, que no sería así, nosotros estaríamos todavía perdidos en nuestro pecado.
Jesús dijo algo más que es vital a nuestro éxito como obreros del Rein "Eráis, ignorando las Escrituras y el poder de Dios" (San Mateo 22:29 RV). Cuando nuestro pensamiento es sesgado, es porque no hemos estado prestando atención a la advertencia para estudiar diligentemente la Palabra de Dios, renovando nuestras mentes, como lo es instruido en Romanos 12:2. Jesús quiso que nosotros entendiéramos como es de importante estudiar realmente la Palabra de Dios de modo que nosotros la podamos interpretar exactamente y enseñarla a otros.
Las Escrituras son nuestra protección contra ser engañados por un mundo subjetivo y egocéntrico; el estudio regular, diligente y la aplicación de aquellas Escrituras nos permitirán que un día nos paremos ante Dios, desvergonzados de la obra que hemos hecho durante nuestra estancia aquí en la tierra.
Por el trabajo del Salvador en la Cruz y la preciosa Palabra escrita de Dios, hemos sido equipados con todo lo que necesitamos para ser capaces de decir al final de nuestras vidas terrenales, "Está terminado." Todos los libros han sido escritos; todos los hijos ( naturales o espirituales) han sido levantados; todas las alabanzas han sido cantadas.
Ya es el tiempo para irse a casa y estar de pie ante Dios, desvergonzados, sabiendo que hemos sido fieles obreros del Reino que diligentemente estudiaron, vivieron, predicaron, escribieron sobre, y enseñaron la Palabra correctamente dividida de la Verdad.
***
Be diligent to present yourself approved to God,
a worker who does not need to be ashamed,
rightly dividing the word of truth.
2 Tim. 2:15
As Kingdom workers, it is absolutely mandatory that we diligently study God's Word, and that requires more than a cursory reading of a couple of chapters in our "quiet time" each morning. True, there is a place for that devotional, quiet-time reading, and I personally practice that daily. But diligent study of God's Word is serious work and must be approached accordingly.
We live in a subjective world, where absolutes are politically incorrect and a feel-good, anything goes, "it's all about me" mentality is the order of the day. Sadly, I have even heard Christians (including myself!) make such anti-biblical statements as, "As long as we're happy, that's all that counts." The problem with that sort of thinking is that it runs counter to what the Author and Finisher of our faith teaches us in His Word—and what He lived when He was on this earth.
Yes, I believe Jesus laughed and had fun when He walked on this planet; He was, after all, human. However, He was also divine, and He daily cultivated and maintained His connection and relationship with the Father. Holiness took precedence over happiness; hence, at the end of His earthly sojourn, He could say with confidence, "It is finished." Had He opted for happiness over holiness, that would not be so, and we would still be lost in our sin.
Jesus said something else that is vital to our success as Kingdom workers, whether we are writers, speakers, singers, doctors, lawyers, or housewives: "You are mistaken, not knowing the Scriptures nor the power of God" (Matt. 22:29). When our thinking is skewed, it is because we haven't been heeding the admonition to diligently study God's Word, renewing our minds, as instructed in Romans 12:2. Jesus wanted us to understand how important it is to truly study God's Word so that we can accurately interpret and preach/teach it to others. The Scriptures are our protection against being deceived by the subjective, self-centered thinking of the world; regular, diligent study and application of those Scriptures will enable us to one day stand before God, unashamed of the work we have done during our sojourn here on earth. Through the Savior's work on the Cross and the precious written Word of God, we have been equipped with everything we need to be able to say at the end of our earthly lives, "It is finished." All the books have been written; all the children (whether natural or spiritual) have been raised; all the songs have been sung.
It's time to go home and to stand before God, unashamed, knowing we have been faithful Kingdom workers who diligently studied, lived, preached, wrote about, and taught the rightly divided Word of Truth.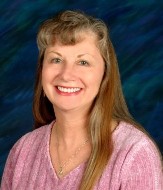 Kathi Macias, popular speaker and prolific author, is an Angel-award winning writer who has published nearly thirty books, including BEYOND ME: LIVING A YOU-FIRST LIFE IN A ME-FIRST WORLD and her latest release, HOW CAN I RUN A TIGHT SHIP WHEN I'M SURROUNDED BY LOOSE CANNONS? Whether keyboarding her latest book, keynoting a conference, or riding on the back of her husband's Harley, Kathi "Easy Writer" Macias is a lady on a mission to communicate God's vision. Her insightful words—filled with passion, humor and soul nourishment—refresh audiences from all walks of life. To learn more about Kathi or to book her for your next event, visit www.KathiMacias.com. Spanish translations by Cynthia Alcantara (cynthia.alcantara1@gmail.com).