Y Samuel no había conocido aún a Jehová,
ni la palabra de Jehová le había sido revelada.
(1 Samuel 3:7). Desde hacen muchas décadas, poco tiempo después de haber conocido a Jesús como mi Dios y Salvador, escribí un poema acerca de la jornada que me llevó hasta ese punto. Lo titulé, "Viene la Sabiduría." Aunque en aquel tiempo yo pensaba que se aplicaba solamente a un nuevo camino a la salvación, desde entonces he descubierto que es un jornada para toda una vida, un "llegar a conocer" el corazón del Padre una y otra vez.
Porque hay tanto que aprender – o re-aprender, más bien. Antes de recibir a Jesús como Salvador y tener al Espíritu Santo morando en nosotros, nosotros pensamos como el mundo piensa. En fin, no hay ninguna otra forma de pensar, porque las Escrituras nos dicen que es imposible que lo "natural" o el hombre que no ha sido re-generado, reciba o entienda las cosas que no son de Dios porque estas "se han de discernir espiritualmente" (1 Corintios 2:14). Jesús dice claramente que "el que no naciere de nuevo, no puede ver el reino de Dios" (San Juan 3:3). Es allí donde la "sabiduría" o el "ver" comienzan. Sin embargo, después de eso, llega el proceso continuo de conocer a Dios más de lleno – ver como Él ve, pensar como Él piensa, actuar como el actúa. El libro de Romanos 12:2 llama esto "transformación por medio de la renovación de vuestro pensamiento," y esto sucede a medida que compartimos el tiempo con el Padre, leyendo y estudiando, meditando y memorizando Su Palabra a nosotros, conviviendo con otros que comparten nuestra fe – y viviendo como lo dirige el Espíritu Santo.
Cuando el joven Samuel oyó por primera vez que Dios lo llamaba, la Escrituras nos dicen que él, "aún no conocía a Dios, ni la palabra de Dios le había sido revelada." Aún Elí el sacerdote, no sabía al principio que Dios le estaba hablando a Samuel – talvez porque el mismo Elí no estaba en tono con la voz del Padre.
Una vez escuché a un anfitrión de un programa secular de TV preguntarle a Billy Graham si él honestamente creía que Dios le hablaba a él. El muy querido predicador contestó algo al efecto de que Dios nos habla a todos; el problema es que pocos escuchan o responden.
Cuando Elí finalmente se enteró que Dios estaba tratando de comunicarle algo a Samuel, él sabiamente instruyó al muchacho para que la próxima vez que Dios lo llamara él debía de contestarle, "Habla Jehová porque tu siervo oye" (Samuel 3:9). Samuel obedeció, estableciendo un patrón en su vida de escuchar y obedecer a Dios.
¿Cuál fue el resultado? Dios estaba con él y no dejó que ninguna de sus palabras cayeran a la tierra… Samuel fue establecido como profeta de Dios. (1 Samuel 3:19, 20).
Si queremos llenar con plenitud el llamado de Dios para nosotros en ésta tierra, debemos de aprender a oír Su voz… y después obedecer lo que Él nos dice. Escuchándolo y caminando con Él trae una "sabiduría" a nuestras vidas que derrotará cualquier cosa que el enemigo quiera tirar contra nosotros, y causará que vivamos en la plenitud del propósito que Dios nos ha dado.
***
Now Samuel did not yet know the Lord,
nor was the word of the Lord yet revealed to him
(1 Samuel 3:7). Decades ago, soon after coming to know Jesus as my Lord and Savior, I wrote a poem about the journey that had brought me to that point. I titled it "There Comes a Knowing." Though at the time I thought it applied only to the pathway to salvation, I have since come to understand that it is a lifetime journey, a "coming to know" the heart of the Father over and over again.
For there is so much to learn—or re-learn, actually. Before we receive Jesus as Savior and have the Holy Spirit dwelling within us, we think as the world thinks. In fact, there's no other way we can think, for the Scriptures tell us it is impossible for the "natural" or unregenerate man to receive or understand the things of God because "they are spiritually discerned" (1 Corinthians 2:14). Jesus said quite clearly that "unless one is born again, he cannot see the kingdom of God" (John 3:3). That's where the "knowing," or "seeing," begins. After that, however, comes the ongoing process of knowing God more fully—seeing as He sees, thinking as He thinks, acting as He acts. Romans 12:2 calls it being "transformed by the renewing of your mind," and it happens as we spend time with the Father, reading and studying, meditating and memorizing His Word to us, fellowshipping with others who share our faith—and then living as the Holy Spirit directs.
When the young boy Samuel first heard God calling to him, the Scriptures tell us that he "did not yet know the Lord, nor was the word of the Lord yet revealed to him." Even Eli the priest didn't realize at first that God was speaking to Samuel—perhaps because Eli himself was not in tune with the Father's voice.
I once heard a secular TV talk show host ask Billy Graham if he honestly believed God talked to him. The beloved preacher answered something to the effect that God speaks to everyone; the problem is that few listen or respond.
When Eli finally realized God was trying to communicate something to Samuel, he wisely instructed the boy that the next time God called to him he should answer, "Speak, Lord, for Your servant hears" (1 Samuel 3:9). Samuel obeyed, establishing a pattern in his life of listening to and obeying God.
What was the result? "The Lord was with him and let none of his words fall to the ground…. Samuel had been established as a prophet of the Lord" (1 Samuel 3:19, 20).
If we want to fulfill the calling God has for us on this earth, we must learn to listen for His voice…and then obey what He speaks to us.
Listening to and walking with Him brings about a "knowing" in our lives that will defeat anything the enemy can throw at us, and will cause us live in the fullness of our God-given purpose.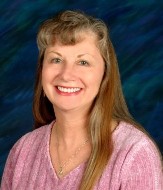 Kathi Macias, popular speaker and prolific author, is an Angel-award winning writer who has published twenty-one books and hundreds of articles. Whether keyboarding her latest book, keynoting a conference, or riding on the back of her husband's Harley, Kathi "Easy Writer" Macias is a lady on a mission to communicate God's vision. Her insightful words—filled with passion, humor and soul nourishment—refresh audiences from all walks of life. To book Kathi for your next event, email kenbarry@thebarryagency.com. For more information, visit www.KathiMacias.com. Spanish translations by Cynthia Alcantara (cynthia.alcantara1@gmail.com).