Vi yo al Señor sentado sobre un trono alto y sublime,
y sus faldas llenaban el templo.
Isaías 6:1 El punto decisivo en la vida del profeta Isaías era su visión de Dios, sentado sobre Su trono, abrigado en santidad y honradez, y siendo elogiado y adorado por ángeles circundantes. La respuesta de Isaías a esta visión impresionante y sobrecogedora fue reconocer su propia inmundicia y pecado, y lanzar un grito en desesperación sobre su inhabilidad absoluta de estar de pie ante la presencia de un Dios tan soberano y santo.
El Señor, por supuesto, en Su gran misericordia y amor incondicional, permitió que un ángel purgara el pecado de Isaías tocando al profeta con un carbón encendido. Despues de eso, Isaías estaba listo para salir a proclamar el mensaje de Dios a aquellos que desesperadamente necesitaban escucharlo.
En forma muy distinta al ángel que tocó los labios de Isaías con un carbón encendido, en un esfuerzo para permanecer sin critica, a menudo nos encontramos en un modo de pensar de "yo estoy bien, tú estaas bien," consolando en vez de encarar al pecador. Cuando Isaías desacreditó su quebrantamiento al pecado, el ángel no le fue y lo acarició en la espalda y le dijo, "No te preocupes; está bien. Tus problemas no son tu falta. Sabemos que eres una persona muy buena." Pero ¿no es eso lo que hacemos algunas veces? Y ¿no deseamos que los demas hagan eso por nosotros cuando hemos hecho mal y necesitamos arrepentirnos?
Tristemente, hacemos a la gente el mayor deservicio de todo el tiempo permitiéndoles permanecer en su pecado y miseria, en vez de llamarlos al arrepentimiento. Los pecadores no necesitan oir que esta bien que permanescan en su pecado. Ellos no necesitan la conmiseración; lo que necesitan es el amor incondicional que incluye la necesidad del arrepentimiento y de cambiarse DEL pecado AL Salvador. Decirles a la gente lo que Biblia dice acerca del pecado y la necesidad del arrepentimiento y de la restauración a Dios no significa ser un juzgador – es mas bien demostrar el amor con acción.
El mejor lugar inicial para hacer que esto pase en las vidas de aquellos que tienen que necesitan nacer otra vez es orar que Dios se les revele a ellos – en amor y compasión, sí, pero tambien en santidad y justicia. Asi como Isaías, todos debemos de reconocer la santidad de Dios para que nos podamos ver tal como verdaderamente somos – desesperadamente perdidos en el pecado y completamente dependiendo de Su misericordia. Es entonces cuando nuestro pecado se puede purgar y entonces podemos ser utilizados para proclamar el amor de Dios a los demás.
***
I saw the Lord sitting on a throne, high and lifted up,
and the train of His robe filled the temple.
Isaiah 6:1
The turning point in the prophet Isaiah's life was his vision of God, seated on His throne, wrapped in holiness and righteousness, and being praised and adored by surrounding angels. Isaiah's response to this breathtaking and awe-inspiring vision was to recognize his own filthiness and sin, and to cry out in despair over his absolute inability to stand in the presence of such a sovereign and holy God.
The Lord, of course, in His great mercy and unconditional love, allowed an angel to purge Isaiah's sin by touching the prophet's lips with a live coal. After that, Isaiah was ready to go forth and proclaim God's message to those who so desperately needed to hear it.
Unlike the angel who touched Isaiah's lips with a hot coal, in an effort to remain non-judgmental, we often get caught up in an "I'm okay, you're okay" mindset, comforting rather than confronting the sinner. When Isaiah decried his brokenness and sin, the angel didn't go to him and pat him on the back and say, "There, there; it's all right. Your problems aren't your fault. We know you're really a nice person." But isn't that what we do sometimes? And don't we really want others to do that for us when we've blown it and need to repent?
Sadly, we do people the greatest disservice of all time by enabling them to remain in their sin and misery, rather than calling them to repentance and presenting them with the truth and the joy of the gospel. Sinners do not need to hear that it's okay to remain in their sin. They do not need enablement and commiseration; they need unconditional love that includes the need to repent and turn FROM their sin and TO the Savior. Telling people what the Bible says about sin and the need for repentance and restoration to God is not being judgmental—it is showing love in action.
The best starting place to make that happen in the lives of those who need to be born again is to pray that God will reveal Himself to them—in love and compassion, yes, but also in holiness and righteousness. Like Isaiah, we all need to become aware of the holiness of God so we can see ourselves as we truly are—hopelessly lost in sin and completely dependent upon His mercy. It is at that point that our sin can be purged and we can begin to be used to proclaim God's love to others.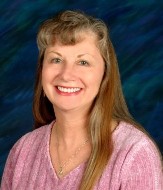 Kathi Macias, popular speaker and prolific author, is an Angel-award winning writer who has published twenty-one books and hundreds of articles. Whether keyboarding her latest book, keynoting a conference, or riding on the back of her husband's Harley, Kathi "Easy Writer" Macias is a lady on a mission to communicate God's vision. Her insightful words—filled with passion, humor and soul nourishment—refresh audiences from all walks of life. To book Kathi for your next event, email kenbarry@thebarryagency.com. For more information, visit www.KathiMacias.com. Spanish translations by Cynthia Alcantara (cynthia.alcantara1@gmail.com).