"Habla, Jehová, porque tu siervo oye."
1 Samuel 3:9 RV Le preguntaron una vez a Billy Graham si él realmente creia que Dios le hablaba. Él contestó algo con el entendimiento de que Dios le habla a cada uno, pero no cada uno lo escucha.
¡Qué recordatorio tan poderoso que es para nosotros en este día cuándo nosotros desesperadamente necesitamos oír Su palabra y recibir Su dirección! ¿Entonces, por qué es que son tan pocos los que declaran que positivamente y absolutamente ellos escuchan palabras de Dios — no sólo de vez en cuando, pero con regularidad?
¡Creo que es porque pocos de nosotros (sí, hablo de Cristianos aquí!) realmente pasan mucho tiempo fielmente leyendo y estudiando la Palabra de Dios. ¿Cómo podemos esperar tener noticias de Dios cuando descuidamos de leer las palabras que Él ha escrito expresamente para nuestro aprendizaje?
La mayor parte de nosotros como creyentes expresarían con palabras nuestra creencia que la Biblia es la Palabra de Dios, y que es relevante a nosotros hoy y hasta necesario para nuestro crecimiento espiritual y supervivencia. ¿Y sin embargo…cuantos de nosotros podemos encontrar el tiempo suficiente para hacer todo lo necesario diariamente menos conversar con Dios por medio de las Escrituras? Ya que aunque Dios nos hable de otros modos — por medio de la pequeña voz dentro de nosotros y/o por otros creyentes, o hasta un signo ocasional o de maravilla — Su modo primario de comunicarse con nosotros es por Su Palabra escrita. Todo que que realmente debemos de saber está contenido en las Escrituras — y aún asi nos descuidamos de ellas... para nuestro peligro. Peor aún, entonces nos quejamos que Dios "no nos habla" cuando nos gustaría que Él lo hiciera.
Billy Graham estaba en lo cierto, asi como lo hizo el pequeño Samuel, que dijo, "Habla, Jehová, que tu siervo oye." Si queremos tener noticias de Dios, nosotros tenemos que entrar en Su presencia y ESCUCHAR con oídos abiertos y corazones complacientes. Y el lugar donde más tenemos la oportunidad para oír Su voz es mientras leemos y estudiamos Sus palabras.
Cuando el tiempo se pone corto, mis queridos amigos, y la oscuridad nos aprisiona, no hay ningún lugar mejor para estar que sumergidos en las palabras del Dios fiel y misericordioso. Léalas, medita sobre ellas, memorícelas — y actua en ellas. Y está agradecido que, hasta ahora, nosotros todavía vivimos en un país donde podemos hacer esto tan abiertamente y sin persecución.
A diferencia de seres humanos falibles, Dios nunca le dará un mal consejo o lo conducirá en la dirección incorrecta. Entre más tiempo usted pasa escuchando y obedeciendo Sus palabras, más dulce y más clara Su voz se oirá...
***
"Speak, Lord, for Your servant hears."
1 Samuel 3:9
Billy Graham was once asked if he really believed God spoke to him. He answered something to the effect that God speaks to everyone, but not everyone is listening.
What a powerful reminder that is to us in this day when we so desperately need to hear His word and receive His direction! So why is it that so few would positively and absolutely declare their belief that they hear from God—not just occasionally but regularly?
I believe it is because few of us (yes, I'm talking about Christians here!) actually spend much time faithfully reading and studying God's Word. How can we expect to hear from God when we neglect reading the words He has written specifically for our learning?
Most of us as believers would verbalize our belief that the Bible is God's Word, and that it is relevant to us today—even necessary for our spiritual growth and survival. And yet…how many of us can find time to do just about everything except daily converse with God in and through the Scriptures? For though God speaks to us in other ways—through the still, small voice inside us and/or through other believers, or even an occasional sign or wonder—His primary way of communicating with us is through His written Word. Everything we will ever truly need to know is contained in the Scriptures—and yet we neglect them…to our peril. Worse yet, we then complain that God doesn't "speak" to us as we would like Him to do.
Billy Graham had it right, as did the little boy Samuel, who said, "Speak, Lord, for Your servant hears." If we want to hear from God, we need to get into His presence and LISTEN with open ears and willing hearts. And the place where we are most apt to hear His voice is while we are reading and studying His words.
As the time grows short, beloved, and the darkness presses in, there is no better place to be than immersed in the inerrant words of a faithful and merciful God. Read them, meditate on them, memorize them—and act on them. And be thankful that, so far, we still live in a country where we can do so openly and without persecution.
Unlike fallible human beings, God will never give you bad advice or steer you in the wrong direction. And the more time you spend listening and obeying His words, the sweeter and clearer His voice will become….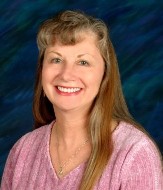 Kathi Macias, popular speaker and prolific author, is an Angel-award winning writer who has published twenty-one books and hundreds of articles. Whether keyboarding her latest book, keynoting a conference, or riding on the back of her husband's Harley, Kathi "Easy Writer" Macias is a lady on a mission to communicate God's vision. Her insightful words—filled with passion, humor and soul nourishment—refresh audiences from all walks of life. To book Kathi for your next event, email kenbarry@thebarryagency.com. For more information, visit www.KathiMacias.com. Spanish translations by Cynthia Alcantara (cynthia.alcantara1@gmail.com).