…siguiendo (diciendo) la verdad en amor, [crezcamos] en todo en aquel que es la cabeza, esto es, Cristo.
(Efesios 4:15 RV) Hace poco estuve involucrada en una discusión muy animada "online" referente a la relación entre agente/cliente. Algunas de las respuestas estaban sobre todo el mapa, pero la mayoría estaban centralizadas sobre reglas básicas de relación, que pueden resumirse de ésta manera: Se honesto y abierto, sin engaños, en gracia con lo que dices y lo que haces.
¿No es eso lo básico en una vida Cristiana con éxito? Por supuesto que primero debemos de haber vuelto a nacer, porque obviamente no podemos vivir una vida Cristiana si no somos Cristianos. Sin embargo, el haber nacido en la familia de Dios es el punto para empezar. Después de eso, como criaturas que nacemos en una familia natural, debemos de crecer.
Efesios 4:15 nos da una directiva clara de cómo crecer espiritualmente – "siguiendo (diciendo) la verdad con amor." Como seres humanos nosotros tenemos la tendencia de irnos como péndula de un lugar a otro. Si nuestro enfoque presente es decir la verdad, es muy probable que hagamos mucho daño con la lengua, usando la excusa de que "la honestidad es la mejor póliza" y simplemente estábamos "diciendo las cosas tal como son." Y sí, la honestidad es la mejor póliza, puesto que el engaño no logra nada positivo en la vida de nadie. Sin embargo, Efesios 4:15 nos advierte templar nuestra forma de decir la verdad con amor; porque de no ser así, complicamos el problema. Al mismo tiempo, si estamos al otro lado de la péndula, enfocándonos en el amor y omitiendo la verdad, no le hacemos ningún favor a nadie, porque estamos simplemente animando y perdonando vidas destructivas y pecaminosas bajo la excusa de que no queremos ofender a nadie.
Así es que ¿como podemos decir la verdad honestamente para que todos puedan llegar la "madurez" como ministros de reconciliación, como Dios nos ha llamado a ser? Después de todo, el amor es para los demás o hacer cosas buenas para ellos. También es no hacer o decir cosas a los demás que los puede ofender o lastimar. Muchas veces decir la verdad en amor involucra decir palabras que ofenden y dañan porque amar a alguien significa hacer lo que es mejor para ellos. Son los limites territoriales los que hacen la diferencia – aprendiendo a "pintar entre las líneas" de la Verdad de Dios lo que define si nuestras palabras son dichas con amor o no.
Dios es amor, por lo tanto toda palabra que Él dice la dice con amor. Pero si tú lees y estudias la Biblia regularmente, sabes muy bien que no toda palabra o frase o pasaje evocan palabras calidas que nos alientan y nos hacen sentir bien emocionalmente. Dios nos amó tanto que nos mandó a Su único Hijo a morir por nosotros para que nosotros nos podamos reunir con Él y pasar toda la eternidad en el cielo. Sin embargo, Él también nos ama tanto que Él nos dice la verdad y nos recuerda que si no nos arrepentimos de de nuestros pecados – queriendo decir que ya nosotros no continuemos buscando nuestros propios caminos pero más bien, como el hijo prodigo, demos la vuelta y nos regresemos hacia el Padre, aceptando a Su Hijo como el único proveedor del perdón y la restauración - no podemos tener una relación con Dios pero mas bien, pasáremos toda una eternidad separados de Él.
Finalmente, las palabras de verdad que nosotros decimos deben de ir envueltas en la clase de amor que dice, "me importa tu verdadera relación con Dios y tú eterno destino, lo mismo que tus relaciones aquí en la tierra. Como resultado, mis palabras son dichas para ayudarte a entender lo que lo que Dios dice es la única forma de restaurar esas relaciones – primero con Dios y después con los demás."
Cuando ese propósito se convierte en nuestro enfoque y motivación para todo lo que decimos y hacemos, nosotros estaremos verdaderamente diciendo la verdad con amor y seremos "hijos e hijas ya crecidos" de nuestro Padre Celestial.
***
…speaking the truth in love, [that we] may grow up in all things into Him….
(Eph. 4:15) I was recently involved in a lively online discussion regarding agent/client relationships. A few of the responses were all over the map, but most centered on some very basic relational rules, which can be summed up this way: Be honest and aboveboard, gracious in word and deed.
Isn't that the basis of a successful Christian life? Certainly we must first be born again, or we quite obviously can't live the Christian life because we aren't Christians. However, being born into God's family is the starting point. After that we, like babies born into a natural family, must grow up.
Ephesians 4:15 gives us a clear directive on how to grow up spiritually—by "speaking the truth in love." We human beings have a tendency to swing from one side of a pendulum to the other. If our current focus is on speaking the truth, we are likely to do some serious damage with our tongue, using the excuse that "honesty is the best policy" and we were just "telling it like it is." And yes, honesty really is the best policy, since deception accomplishes nothing positive in anyone's life. However, Ephesians 4:15 admonishes us to temper our speaking of truth with love; if we don't, we only compound the problem. At the same time, if we are on the other side of the pendulum, focusing on love and omitting truth, we do no one any favors, as we are simply encouraging and condoning sinful and destructive lifestyles under the guise that we don't want to offend anyone.
So how do we effectively speak the truth in love so that we can become the "grown up" ministers of reconciliation that God has called us to be? After all, love is certainly more than an emotion, isn't it? It's far more than having warm, fuzzy feelings for others or doing nice things for them. It is also more than not doing or saying things to them that might be offensive or hurtful. Sometimes speaking the truth in love involves words that offend and hurt because loving someone means doing what's best for them. It's the boundaries that make the difference—learning to "color inside the lines" of God's Truth that defines whether or not our words are truly spoken in love.
God is Love, so therefore every word He speaks is spoken in love. But if you regularly read and study the Bible, you know that not every word or phrase or passage evokes warm, fuzzy, feel-good emotions. God loves us so much that He sent His only Son to die for us so that we could be reunited with Him and spend eternity in heaven. However, He also loves us so much that He speaks the truth to us and warns that if we don't repent of our sins—meaning that we no longer continue to pursue our own way but instead, like the prodigal son, turn around and walk back toward the Father, accepting His Son as the only provision for forgiveness and restoration—we cannot have a relationship with God but will, instead, spend eternity separated from Him.
Ultimately, the words of truth that we speak must be wrapped in the kind of love that says, "I care about your relationship with God and your eternal destiny, as well as your relationships here on earth. As a result, my words are spoken to help you understand what God says is the only way to have those relationships restored—first with God and then with others."
When that purpose becomes our focus and motivation for all we say and do, we will truly be speaking the truth in love and "growing up" as sons and daughters of our heavenly Father.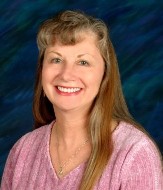 Kathi Macias, popular speaker and prolific author, is an Angel-award winning writer who has published twenty-one books and hundreds of articles. Whether keyboarding her latest book, keynoting a conference, or riding on the back of her husband's Harley, Kathi "Easy Writer" Macias is a lady on a mission to communicate God's vision. Her insightful words—filled with passion, humor and soul nourishment—refresh audiences from all walks of life. To book Kathi for your next event, email kenbarry@thebarryagency.com. For more information, visit www.KathiMacias.com. Spanish translations by Cynthia Alcantara (cynthia.alcantara1@gmail.com).