"Exhorto ante todo, a que se hagan rogativas, oraciones, peticiones y acciones de gracias, por todos los hombres; por los reyes y por todos los que están en eminencia, para que vivamos quieta y reposadamente en toda piedad y honestidad.
Timoteo 2:1-2 Hacen casi treinta y cinco años, como una creyente relativamente nueva, yo me preparaba a dejar el servicio de la iglesia un domingo por la mañana cuando me fijé en un recién llegado que se sentaba en el banco delante de mí, a unos pocos asientos hacia un lado. Cuando todos avanzamos hacia el pasillo central para salir de la iglesia, mis ojos se encontraron con los de él y le sonreí y me presenté. Cambiamos unos breves saludos, y entonces, como proseguí a irme, le deseé mucho bien y le prometí orar por él y por su familia durante la semana. Sin embargo, tan pronto me subí en mi coche, que sentí culpable por no haberme tomado el tiempo de orar por él en ese mismo momento. El sentimiento de que debía ofrecerme a orar en ese instante no me dejaba, y discutía conmigo misma de que él probablemente ya se había ido. Aún así, decidí volver al la iglesia a verificarlo.
Con toda seguridad, aunque ya para entonces el santuario estaba totalmente vacío, el joven estaba sentado solo en un banco, con la cabeza en sus manos, y yo me di cuenta de que mi sentido de urgencia había sido una llamada de Dios a la oración. Me fui hacia él y le dije que sentía que el Señor deseaba que yo orara con él, y él comenzó a llorar.
"Vivo solamente a unas cuantas calles y pocas casas de esta iglesia," me dijo él. "Mi mujer me dejó hace pocos días y se llevó a los niños, y yo he estado muy deprimido. Esta mañana decidí darle a la vida un chance más viniendo aquí a esta iglesia. Yo me dije que si Dios me enviara a alguien a orar conmigo, yo no me mataría cuando llegara a mi casa. Estoy tan contento que Él la envió a usted".
¡Estoy tan contenta que obedecí! ¿Con qué frecuencia decimos nosotros que vamos a orar por alguien y luego nos olvidamos de nuestra promesa? ¿Y cuán importante es obedecer la llamada específica de Dios a la oración? A veces esa llamada a la oración viene como un codazo del Espíritu Santo, como hizo conmigo ese día hace más de tres décadas, pero hay otras veces que vienen por una orden de las Escrituras.
1 Timothy 2:1-2 es explícito en su llamada a todos los creyentes para orar "ante todo" por esas personas en posiciones de autoridad, ya sean políticos o líderes de la iglesia. ¿Hacemos nosotros caso de esa orden? ¿Oramos regularmente nosotros por nuestros pastores, nuestros congresistas, nuestro Presidente, a pesar de cómo podemos sentirnos acerca de ellos personalmente?
He sido parte del equipo presidencial de oración desde su principio en 2001, lo que significa que yo diario he orado por el Presidente George W. Bush, los que trabajaron con él, y con sus familias. También significa que yo ahora oro diariamente por el Presidente Barack Obama, los que trabajan con él, y por sus familias. Como creyente yo no tengo que elegir. Si dejo de orar por esas personas en autoridad simplemente porque yo no puedo estar de acuerdo con ellos, entonces yo soy desobediente a Dios. Y sin embargo he oído que cristianos se han quejado de George Bush y sus pólizas, así como ahora se quejan de Barack Obama y sus pólizas. Parece ser que somos reconocidos como quejumbrones, pero no como fieles intercesores. Además de ser desobedientes, eso nos convierte en pobres testigos a los que todavía no conocen a Aquel que ordenó el mandamiento de orar.
Yo por lo menos he sido culpable muchas veces de prometer orar por alguien pero no llevar esa promesa asta el fin. Como resultado, me encuentro criticando a los demás. Ya sea un joven que contempla el suicidio o individuos en posiciones de autoridad con responsabilidades casi insondables en los hombros, esas personas necesitan que nosotros seamos obedientes de interceder por ellos. "Ante todo," comprometámonos juntos a utilizar nuestras palabras como la Escritura nos instruye, a orar y bendecir a los demás, en vez de criticarlos. Si así lo hacemos, Dios será fiel a cumplir Su propósito.
***
Therefore I exhort first of all that supplications, prayers, intercessions, and giving of thanks be made for all men, for kings and all who are in authority, that we may lead a quiet and peaceable life in all godliness and reverence (1 Timothy 2:1-2).
Nearly thirty-five years ago, as a relatively new believer, I was getting ready to leave a Sunday morning church service when I noticed a newcomer sitting in the pew in front of me, a few seats down. As we all made our way toward the center aisle to exit the building, my eyes caught his so I smiled and introduced myself. We exchanged brief pleasantries, and then, as I turned to move on, I wished him well and promised to pray for him and his family during the week. I had no sooner climbed into my car, however, than I felt convicted of not having taken the time to pray for him on the spot. The feeling that I needed to offer to do so would not go away, though I argued with myself that he had probably already left. Still, I decided to go back into the building to check.
Sure enough, though the sanctuary was otherwise empty by then, the young man sat alone in a pew, his head in his hands, and I realized my sense of urgency had been God's call to prayer. I went to him and told him I believed the Lord wanted me to pray with him, and he began to weep.
"I live just down the street a few houses from this church," he said. "My wife left me a few days ago and took the kids, and I've been so depressed. This morning I decided to give life one more chance by coming here to this church. I told myself that if God would send someone to pray with me, I wouldn't kill myself when I got home. I'm so glad He sent you."
And I'm so glad I obeyed! How often do we say we will pray for someone and then forget our promise? And how important is it to obey God's specific call to prayer? Sometimes that call to prayer comes as a nudge from the Holy Spirit, as it did for me that day more than three decades ago, but other times it comes through a command in the Scriptures. First Timothy 2:1-2 is explicit in its call to all believers to pray "first of all" for those in authority, whether political or church leaders. Are we heeding that command? Do we regularly pray for our pastors, our congressmen, our President, regardless of how we may feel about them personally?
I've been a part of the presidential prayer team since its inception in 2001, meaning that I daily prayed for President George W. Bush, those who worked with him, and their families. It also means that I now pray daily for President Barack Obama, those who work with him, and their families. As a believer I have no choice. If I fail to pray for those in authority simply because I don't happen to agree with them, then I am being disobedient to God. And yet I have heard Christians complain about George Bush and his policies, as well as Barack Obama and his. We seem to be quite accomplished as complainers, but not so faithful as intercessors. In addition to being disobedient, that makes us poor witnesses to those who don't yet know the One who issued the commandment to pray.
I for one have been guilty many times of promising to pray but not following through. As a result, I find myself becoming critical of others. Whether a young man contemplating suicide or individuals in positions of authority with nearly unfathomable responsibilities on their shoulders, people need us to be obedient and to intercede for them. Let's commit together to use our words "first of all," as the scripture instructs, to pray for and bless people, rather than criticize them. If we do, God will be faithful to fulfill His purpose.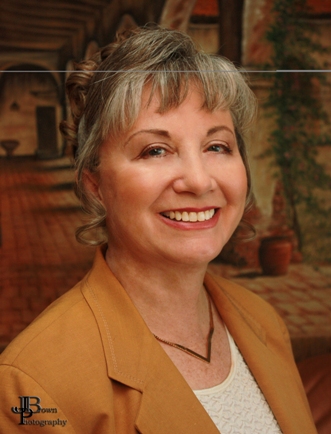 Kathi Macias, popular speaker and prolific author, is an Angel-award winning writer who has published nearly thirty books, including her latest releases, Mothers of the Bible Speak to Mothers of Today (New Hope Publishers) and My Son John (a novel from Sheaf House). Whether keyboarding her latest book, keynoting a conference, or riding on the back of her husband's Harley, Kathi "Easy Writer" Macias is a lady on a mission to communicate God's vision. Her insightful words—filled with passion, humor and soul nourishment—refresh audiences from all walks of life. To learn more about Kathi or to book her for your next event, visit www.KathiMacias.com. Spanish translations by Cynthia Alcantara (cynthia.alcantara1@gmail.com).