Así que, el que piensa estar firme, mire que no caiga.
1 Corintios 10:12 RV Las palabras significan algo, "Así que" seguramente no es ninguna excepción. Como dice el viejo refrán, cuando usted se encuentra con la palabra "así que" en la Biblia, tómese un momento para mirar hacia atrás en lo que precedió a ello y así usted sabrá sobre qué son todos los siguientes versículos.
1 Corintios 10:12 es un versículo que se usa comúnmente, y hay una razón por est Tenemos que recordarnos a menudo de su significado. El hecho que comienza con la palabra "Así que" es significativo. Este versículo es una precaución para nosotros, una pauta para impedirnos caer. Esto es una advertencia a creyentes, no incrédulos, aunque pueda ser aplicado en el uno o el otro caso. La diferencia es que los incrédulos no tienen ninguna otra opción, sólo tratar de estar de pie solos; de ahí, una caída es inevitable. Los creyentes, por otra parte, han sido llamados a ponerse de pie por medio de la fuerza de Dios, no por su propia fuerza. Es sólo cuando nos movemos de aquella fundación segura y comenzamos a pensar que podemos manejar algo por nuestra propia cuenta que rápidamente nos encontramos nosotros mismos con nuestra cara en el lodo.
Mirando hacia atrás en los versículos que preceden a 1 Corintios 10:12, vemos a Dios recordándonos de Su gran liberación de la nación judía de la esclavitud en Egipto — de la esclavitud a la libertad. ¿Suena familiar? Es así si usted ha recibido a Jesús como su Salvador personal y ha sido liberado de la esclavitud del pecado a la libertad de servir a Cristo. Pero entonces los versículos un poco antes de 1 Corintios 10:12 nos recuerdan de como la gente judía recién entregada rápidamente olvidó a su Libertador y comenzó a tratar de hacer las cosas por ellos mismos. Los resultados fueron desastrosos.
El versículo 11 entonces explica por qué los diez versículos anteriores fueron escritos: "y estas cosas les acontecieron como ejemplo, y están escritas para amonestarnos a nosotros, a quienes han alcanzado los fines de los siglos." Esos diez versículos son una advertencia a nosotros de lo que pasa a creyentes que olvidan a su Libertador y tratan de estar de pie en su propia fuerza. Según el versículo 12— "Así que" — la caída es inevitable.
Esto se junta todo en el versículo 13: "No os ha sobrevivido ninguna tentación que no sea humana; pero fiel es Dios, que no os dejará ser tentados más de lo que podéis resistir, sino que dará también juntamente con la tentación la salida, para que podáis soportar." Este versículo a menudo es usado incorrectamente para implicar que Dios no permitirá que nada entre en nuestras vidas a las cuales no somos bastante fuertes para resistir. La verdad es todo lo opuesto. Si somos creyentes genuinos, podemos esperar persecución y problemas y tribulaciones en una forma regular, contra ninguna de las cuales podremos levantarnos por nuestro propio esfuerzo. Pero "Dios es fiel," y solo Él puede proporcionar el camino para la salida de modo que podamos aguantar nuestra tentación y no caer — SI dependemos de Él.
Es todo sobre Él, mis queridos amigos(as) — Su fuerza, Su propósito, Su gloria. Aparte de Él, la Biblia nos dice, no podemos hacer nada. ¡Pero por medio de Él podemos hacer TODAS las cosas! ASI QUE, podemos estar de pie fuertemente en Su poder hoy…y siempre.
***
Therefore let him who thinks he stands take heed lest he fall.
1 Corinthians 10:12 Words mean something, and "therefore" is certainly no exception. As the old saying goes, when you come across the word "therefore" in the Bible, take a moment to look back at what preceded it so you'll know what the next verses are all about.
First Corinthians 10:12 is a commonly quoted verse, and there's a reason for that: We need to be reminded of its meaning often. The fact that it begins with the word "therefore" is significant. This verse is a caution to us, a guideline to keep us from falling. It is a warning to believers, not unbelievers, though it can be applied in either case. The difference is that unbelievers have no choice but to try to stand on their own; hence, a fall is inevitable. Believers, on the other hand, have been called to stand in God's strength, not their own. It is only when we move from that sure foundation and begin thinking that we can handle something on our own that we quickly find ourselves with our face in the mud.
Looking back at the verses preceding 1 Corinthians 10:12, we see God reminding us of His great deliverance of the Jewish nation from bondage in Egypt—from slavery to freedom. Sound familiar? It does if you've received Jesus as your personal Savior and been delivered from the slavery of sin to the freedom of serving Christ. But then the verses just prior to 1 Corinthians 10:12 remind us of how the newly delivered Jewish people quickly forgot their Deliverer and began to try to do things on their own. The results were disastrous.
Verse 11 then explains why the previous ten verses were written: "Now all these things happened to them as examples, and they were written for our admonition, on whom the ends of the ages have come." Those ten verses are a warning to us of what happens to believers who forget their Deliverer and try to stand in their own strength. According to verse 12—"therefore"—a fall is inevitable.
It all ties together in verse 13: "No temptation has overtaken you except such as is common to man; but God is faithful, who will not allow you to be tempted beyond what you are able, but with the temptation will also make the way of escape, that you may be able to bear it." This verse is often used incorrectly to imply that God will not allow anything to come into our lives that we aren't strong enough to resist. The truth is just the opposite. If we are genuine believers, we can expect persecution and trials and tribulations on a regular basis, none of which we can stand up against on our own. But "God is faithful," and He alone can and will provide the way of escape so that we can bear our temptation and not fall—IF we depend on Him.
It's all about Him, folks—His strength, His purpose, His glory. Apart from Him, the Bible tells us, we can do nothing. But through Him we can do ALL things! THEREFORE, may we stand strong in His power today…and always.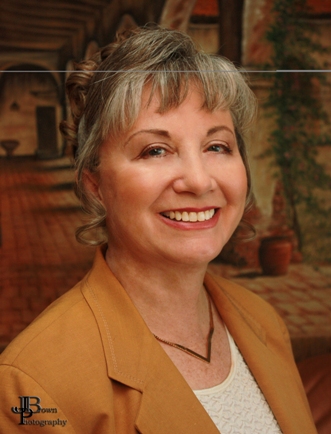 Kathi Macias, popular speaker and prolific author, is an Angel-award winning writer who has published nearly thirty books, including her latest releases, Mothers of the Bible Speak to Mothers of Today (New Hope Publishers) and My Son John (a novel from Sheaf House). Whether keyboarding her latest book, keynoting a conference, or riding on the back of her husband's Harley, Kathi "Easy Writer" Macias is a lady on a mission to communicate God's vision. Her insightful words—filled with passion, humor and soul nourishment—refresh audiences from all walks of life. Join Kathi as she hosts "Write the Vision" every Thursday from 6—7 p.m. (Pacific Time) via THE International Christian Network (www.theicn.com). To learn more about Kathi or to book her for your next event, visit www.KathiMacias.com. Spanish translations by Cynthia Alcantara (cynthia.alcantara1@gmail.com).