"Prepárate para venir al encuentro de tu Dios…"
Amós 4:12 RV La reciente película "Bucket List" fue un gran éxito clamoroso en los teatros, y no tan sorprendentemente. El argumento es sobre dos hombres que descubren que a ellos les queda poco tiempo para vivir, entonces ellos preparan listas de lo que ellos quieren lograr antes de que ellos "estiren el petate." El tema apela porque casi cada uno tiene tal lista, aunque la mayor parte se desesperan de ir marcando algo cumplido en la lista, sin mencionar cumplir la lista entera.
Personalmente encuentro esta historia muy triste, por la misma razón que muchas personas se pueden relacionar con esto y sin duda reaccionarían de la misma manera que ellos si descubrieran que ellos también tienen sólo meses o semanas para vivir. La razón por la cual es triste es que esta clase de reacción impide terminar la carrera como nosotros hemos sido llamados y diseñados hacer.
Los seres humanos son las únicas criaturas hechas en la imagen de Dios. Debido a la Caída de Adán y Eva y la naturaleza de pecado que posteriormente pasó de ellos a todos nosotros, esa imagen ha sido estropeada. Pero una imagen estropeada no nos excusa para no realizar el llamado de Dios a nuestras vidas — y prepararnos a encontrarlo al final de ello.
El Gran Sacrificio de Jesús en la Cruz pagó el precio para la restauración de la relación con el Padre. Esto comienza el proceso de hacernos más como Él, que intrínsecamente incluye la realización de Su objetivo para nosotros en esta tierra. Como consiguiente, ya no tenemos una excusa para preparar nuestra propia "lista"; tenemos una mayor agenda que realizar.
Como creyentes decimos amar y servir a Dios, no tenemos que esperar hasta que recibamos un diagnóstico médico triste para decidir como vivir el tiempo que nos resta aquí en la tierra. Dios le hablaba a Israel en Amós 4:12 cuando Él dijo, "Prepárate para venir al encuentro de tu Dios…" pero Sus palabras de advertencia y dirección se aplican a cada uno de nosotros. A partir del momento en que nacemos en este mundo, y sobre todo a partir del momento en que nacemos otra vez, nuestro enfoque primario debería disponerse a encontrar a Dios. Ninguno de nosotros sabe cuando el Señor nos llamará a casa, pero si vivimos cada día como si fuera el último — cumpliendo con Sus propósitos para con nosotros en vez de los nuestros propios — nuestra "lista" estaría completa. Nos podemos poner de pie entonces ante Él con confianza, sabiendo que Jesús ha pagado nuestro precio de admisión en el cielo, y no tendremos que estar avergonzados en como gastamos el regalo de Dios de una vida redimida en la tierra. Y seguramente oiremos aquellas añoradas palabras, "bien hecho, mi bueno y fiel siervo…"
***
"Prepare to meet your God…"
Amos 4:12 The recent movie "Bucket List" was a smash hit at theaters, and not surprisingly so. The storyline was about two men who discover they have little time left to live, so they draw up lists of what they want to accomplish before they "kick the bucket." The theme is appealing because nearly everyone has such a bucket list, though most despair of ever checking off anything on the list, let alone covering the entire thing.
I personally find this story very sad, for the very reason that so many people do relate to it and would no doubt react the same way were they to discover they had only months or weeks to live. The reason it's sad is that this sort of reaction precludes finishing the race as we are called and designed to do.
Human beings are the only creatures made in the image of God. Due to the Fall of Adam and Eve and the sin nature that subsequently passed from them to all of us, that image has been marred. But a marred image does not excuse us from fulfilling God's call on our life—and preparing to meet Him at the end of it.
The Great Sacrifice of Jesus on the Cross paid the price for restoration of relationship with the Father. This begins the process of becoming more like Him, which inherently includes fulfilling His purpose for us on this earth. As a result, we no longer have an excuse for preparing our own "bucket list"; we have a greater agenda to fulfill.
As believers who claim to love and serve God, we don't need to wait until we receive a bleak medical diagnosis to decide how to live our remaining time on earth. God was speaking to Israel in Amos 4:12 when He said, "Prepare to meet your God," but His words of admonition and direction apply to each of us. From the moment we are born into this world, and especially from the moment we are born again, our primary focus should be preparing to meet God. None of us knows when the Lord will call us home, but if we live each day as if it will be our last—fulfilling His purpose for us rather than our own—our "bucket list" will be complete. We can then stand before Him with confidence, knowing that Jesus has paid our admission price into heaven, and we will not need to be ashamed at how we spent God's gift of a redeemed life on earth. And surely we will hear those longed-for words, "Well done, good and faithful servant…"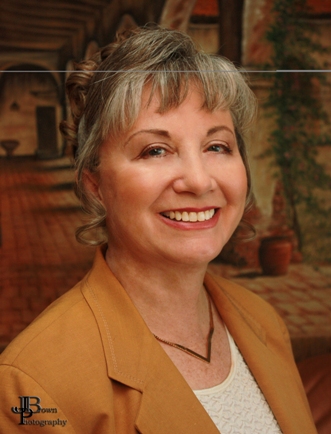 Kathi Macias, popular speaker and prolific author, is an Angel-award winning writer who has published nearly thirty books, including her latest releases, Mothers of the Bible Speak to Mothers of Today (New Hope Publishers) and My Son John (a novel from Sheaf House). Whether keyboarding her latest book, keynoting a conference, or riding on the back of her husband's Harley, Kathi "Easy Writer" Macias is a lady on a mission to communicate God's vision. Her insightful words—filled with passion, humor and soul nourishment—refresh audiences from all walks of life. Join Kathi as she hosts "Write the Vision" every Thursday from 6—7 p.m. (Pacific Time) via THE International Christian Network (www.theicn.com). To learn more about Kathi or to book her for your next event, visit www.KathiMacias.com. Spanish translations by Cynthia Alcantara (cynthia.alcantara1@gmail.com).