The Pure Heart Prayer [Part 2]
Are you ready for some good news?
When you have sinned, you needn't try to make it up to God or prove to God that you're sorry; you only need to draw near to Him with a sincere heart.
Today's Text: "Create in me a clean heart, O God, and renew a right spirit within me. Cast me not away from your presence, and take not your Holy Spirit from me. Restore to me the joy of your salvation, and uphold me with a willing spirit." (Psalm 51:10–12, ESV)
David's confessional prayer after his sin with Bathsheba is a breathtakingly bold petition. He asks the Lord to be washed, made blameless, having his sin blotted out of the record book. David asks for rejoicing to return and for the presence of the Holy Spirit. He recognizes that God takes no delight in sacrifices in burnt offerings; instead, David brings only his heart that is bursting with contrition and longing. Simply put, it's one of the greatest prayers in the Bible and one to make a model prayer for the times of remorse in your own life.
Here are some principles for the prayer of confession based on Psalm 51:
1) David doesn't appeal to any of his own attributes but to God's. The sorrowful king doesn't say, "see how sorry I am" nor does he contend "I'm normally pretty righteous."  David makes no vow ("see how committed I am to doing better"). He simply declares the goodness of God and draws near to Him. David is a man who understands and yearns for the grace of God.
2) David's deep remorse isn't what moves God. David is profoundly sorrowful and penitent. But his remorse doesn't move God on his behalf; David's remorse puts his own heart in touch with his deep need for God. His contrition makes him hunger for God.
3) David hates his sin but he loves himself. He wants a future. He wants to be clean, whole and filled with the Spirit. Don't ever let your hatred of your sin turn into hatred of yourself.
4) David makes no attempt to wash himself. He offers no sacrifice to make up for his sin. No penance. No vow. No self-improvement plan. Instead, the remorseful king clings to the grace of God.
David confesses his sin not in despair, but in hope. When you are at your worst, you'll find God's grace at it's best. And that's the Gospel!
---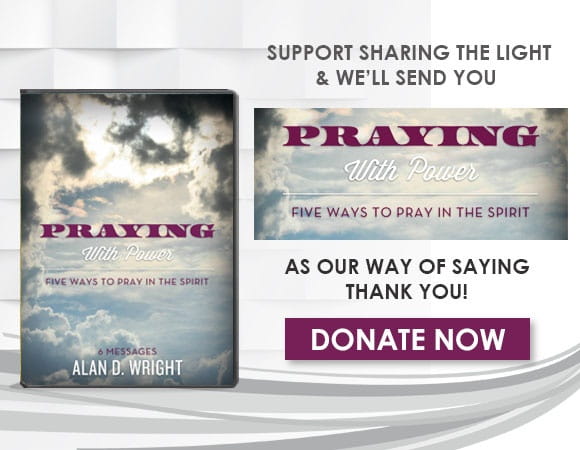 For more information please visit SharingtheLight.org.