The Prayer of Enlightenment [Part 1]
Are you ready for some good news?
God wants you to know for sure that you are His treasure forever. He wants you to know for sure that spiritual riches are laid up for you.
Today's Text: "…having the eyes of your hearts enlightened, that you may know what is the hope to which he has called you…." (Ephesians 1:18, ESV)
There's a difference between knowing something and knowing something by heart.
If someone knows something "by heart" it means they have it memorized. Even more, it means that they know it down deep – like it is a part of them. If you know something by heart, you don't have to think about it anymore.
You can know something intellectually but not really know it in terms of practical living.
Years ago, my daughter and I went on a wonderful mission trip to Papua New Guinea that included a stop for several days of exploring Australia. We rented a car but I had never driven on the left hand side of the road. It was, well, freaky.
I had Abby sit next to me and say over and over, "Stay left Daddy. Stay left."
Every roundabout, she parroted: "Stay left, Dad!"
I knew in my head that we were supposed to be driving on the left side – but I didn't know it in my heart. If a hazard suddenly appeared, my instinct was to get to the right! I knew I was supposed to be on the left but I had to have her keep telling me to stay left.
When you know something down deep, no one has to convince you of it. It is just in your heart. It's in your reflexes.
It's that kind of knowing that Paul is talking about in Ephesians 1:18. The prayer is that you would "know" the hope to which you've been called. Not just intellectually, but truly, deeply, instinctually.
Learn to pray Paul's Ephesians 1 prayer. God wants you to know His love, power and goodness. When you pray your desire to know His hope, He loves to give such knowledge. And that's the Gospel!
---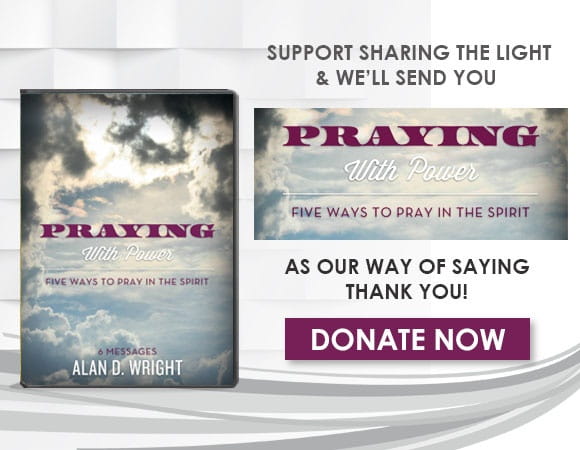 For more information please visit SharingtheLight.org.