The Forgotten Son Who Became King of All [Part 2]
Are you ready for some good news?
When you see Jesus for who He really is, it changes everything.
Today's text: "But the Lord said to Samuel, "Do not look on his appearance or on the height of his stature, because I have rejected him. For the Lord sees not as man sees: man looks on the outward appearance, but the Lord looks on the heart."" (1 Samuel 16:7, ESV)
In our new series on Israel's beloved shepherd, hero and King, we're seeing how much David foreshadows the Son of David. Christ is the greater David.
The story of the prophet Samuel anointing David to be king is laden with irony. God instructs the prophet: "don't look on his outward appearance," but the first thing we learn about David is that he was ruddy and handsome.
No one but God could really see David. Jesse's family and the mighty prophet Samuel all assumed that David would be the last candidate for royalty from Jesse's house. But the last would be first. The one who was rejected and regarded as unlikely to rule became the most beloved king in the entire history of Israel.
No one could see it because no one but God could see David.
Enter the Son of David a thousand years later. The religious leaders of the day couldn't see who He really was. If the biggest surprise to the angels of Heaven was that God would come to the earth in lowly human flesh, the second biggest surprise had to have been that the world would reject Him!
How could they scorn and persecute and crucify the perfect King?
They couldn't see the Son of David for who He was. He came to His own and His own received Him not. They just couldn't see Him. They mocked him and, ironically, called him the king of the Jews. He was another David – overlooked, but ultimately exalted.
Here's my prayer for you today - that you may see the Son of David. Really see Him. When you see Jesus, it changes everything. And that's the Gospel!
---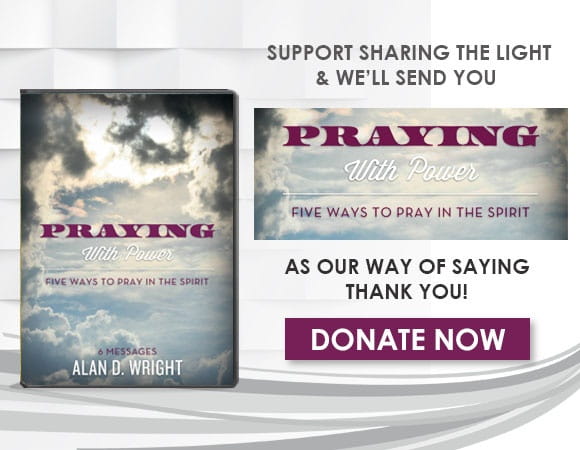 For more information please visit SharingtheLight.org.