The Daughters of Zelophehad [Part 2]
Are you ready for some good news?
Though once you were a spiritual orphan, in Christ, you are a spiritual heir. And your inheritance is vast.
Today's Text: "And the Lord said to Moses, "The daughters of Zelophehad are right. You shall give them possession of an inheritance among their father's brothers and transfer the inheritance of their father to them." (Numbers 27:6–7, ESV)
When they apportioned the Promised Land, only fathers and sons received an inheritance. That is, until the daughters of Zelophehad stepped forward.
When the Promised Land was being apportioned, Zelophehad's daughters boldly appealed to Moses that, though they were women, they were rightful heirs.  Moses brought the inquiry to the Lord and God declared that the daughters were right – they should receive a portion of land.
In a sense, it's every Christian's story. We, who were no people, have become God's people. We, who had no legal right to an inheritance, have been made spiritually rich. Moses made the appeal to the Lord on behalf of the daughters of Zelophehad but we have a better Mediator who has secured our inheritance for us.
In Christ, a new declaration has been made from on high: you are God's rightful heir, a co-heir with Jesus!
What's your inheritance? At least the following:
o   Assurance of eternity with God and all the saints
o   Unmerited favor of God
o   Fruit of the Spirit
o   Gifts of the Spirit
o   Abundant life now and forever
o   Blessing for the whole self - spirit, soul and body
o   Continual guidance of the Holy Spirit
o   Victory over sin
o   Spiritual authority over the darkness
o   Intimate access to God your Father
o   Strength to persevere in adversity
o   Lifting of your shame
o   Daily hope rooted in a purposeful destiny
o   True community in the fellowship of believers now and forever
You're an heir, so you can claim your inheritance! And that's the Gospel!
---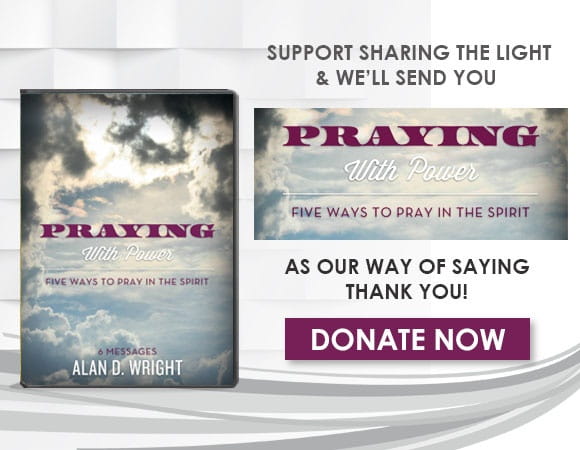 For more information please visit SharingtheLight.org.