Satisfied [Part 2]
Are you ready for some good news?
Deep satisfaction doesn't come with greater effort; it comes with greater vision of Jesus.
Today's Text: "As for me, I shall behold your face in righteousness; when I awake, I shall be satisfied with your likeness." (Psalm 17:15, ESV)
Deep satisfaction doesn't come with greater effort; it comes with greater vision of Jesus.
Anybody who has ever had the privilege of seeing the Grand Canyon will tell you the same thing: it is awe-inspiring. You want to just sit and stare, to take in the beauty and then to see it from different perspectives and under different angles of the sun at different times of day.
Years ago, my family had the opportunity to visit the canyon and we had planned to ride mules along the rim. My wife said she was looking forward to that mule ride as much as anything on that entire trip, but when we were checking in, they said, "We're sorry, the mule ride that you scheduled tomorrow is not going to be able to take place."
We were sorely disappointed and wondered what could have been the reason for the cancellation of the mule rides we had reserved months earlier. Are you ready to share my disappointment? It turns out that the ride was cancelled because former Vice President Joe Biden was making a speech at the Grand Canyon that day and it meant one of the roads was closed.
Despite our disappointment over the mule ride, the Grand Canyon itself did not disappoint. We could be dissatisfied with our lodging, our mule reservations, or our service at a national park restaurant, but we couldn't be disappointed with the Grand Canyon. The grandeur of the natural wonder is overwhelming.
You can be disappointed with all the trappings of religion. You can be frustrated with other Christians. But one thing you will never be dissatisfied with is Christ Himself. The vision of Jesus satisfies the soul. And that's the gospel!
---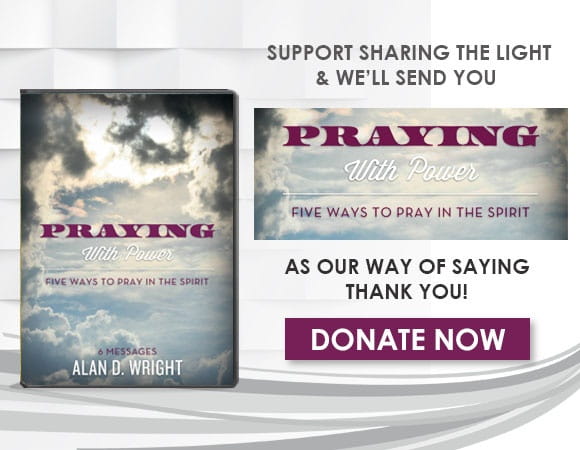 For more information please visit SharingtheLight.org.