Lifting the Veil Off the Mind [Part 1]
Are you ready for some good news?
God has torn the veil asunder in Christ.
Today's Text: "Therefore, brothers, since we have confidence to enter the holy places by the blood of Jesus, by the new and living way that he opened for us through the curtain, that is, through his flesh…." (Hebrews 10:19–20, ESV)
The inmost sanctum of the temple, the holy of holies, was separated from everything else by a veil. It was a thick curtain that kept the unholy away from the holy. It was a picture of the human predicament. God was present among His people, but they were veiled from seeing Him fully.
But God has always wanted to be seen.
It was not God's desire to be obscured by a veil – it was God's mercy. Sinful eye cannot look upon the blinding purity of God without being seared. Through the annual Day of Atonement, the Lord made a way for the high priest to enter the holy of holies on behalf of the people.
The symbol couldn't have been more plain. The sinful people needed a mediator to go into the holy of holies on their behalf. The high priest would enter once a year to sprinkle blood upon the Ark of the Covenant, the symbol of the palpable presence of the Lord Most High.
When Christ's flesh was torn on the cross, He became our sin. He was our high Priest – our Mediator. Symbolically, the writer of Hebrews declares, Christ also became the veil. And, as Jesus was torn and died, the thick curtain in the temple was rent asunder.
Every believer is thus invited into the holy of holies in a more glorious way than any high priest of Israel ever experienced. We do not tremble. We carry no lamb's blood with us. We come confidently into the presence of God through a "new and living way".
The veil is gone for the believer. And that's the Gospel!
---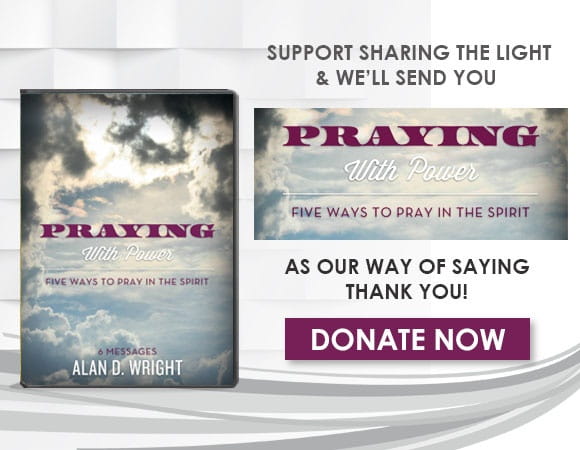 For more information please visit SharingtheLight.org