Large Item Pickup [Part 2]
Are you ready for some good news?
You don't exist to please others; you exist to glorify God and live out your destiny in Christ.
Today's text: "For I know the plans I have for you, declares the Lord, plans for welfare and not for evil, to give you a future and a hope." (Jeremiah 29:11, ESV)
In our continuation of the classic series about the power of grace to heal shame, we're learning again today about boundaries. In shame-based homes, personal boundaries are often ignored. Sadly, the message that is often communicated to the child is: "what you want doesn't matter."
For example, in the alcoholic home, where the attention is directed toward "fixing" or "hiding" the problem, there is little time to honor the child's own desires. In the most severe form of shame, molestation, the child receives the woeful message: "you exist to please me."
When we have been subtly taught that "what we want doesn't matter" and that, instead, we exist primarily to please others, it is exceedingly difficult to say "no" to anything that is asked of us.
The problems of non-existent or blurred boundaries are numerous. We can become exhausted people pleasers. We can become resentful. We can become perfectionists or, in our weariness, we can simply give up. But, by far, the greatest danger of blurred and non-existent boundaries is that we miss the voice of God in the midst of all the demands of others.
God has a purpose for you life –a future and a hope. It's important that you honor others and serve others as God leads you. But if you can never say "no" to things you aren't really called to do, how can you say "yes" to God's upward call for your life?
When grace heals shame, the soul finds its worth in Christ. You realize that God plants desires in your heart so your desires really matter. Yes, God calls us to humble ourselves and serve others joyfully. But we do so as Christ did – not from compulsion but choice. No one took Jesus' life. He laid it down in accord with the Father's plan.
You can have healthy boundaries by the grace of God. When you do, you can invite others into your life when you want to. You can share your gifts as God leads. And, most of all, you can live out the destiny God has called you to. And that's the Gospel!
---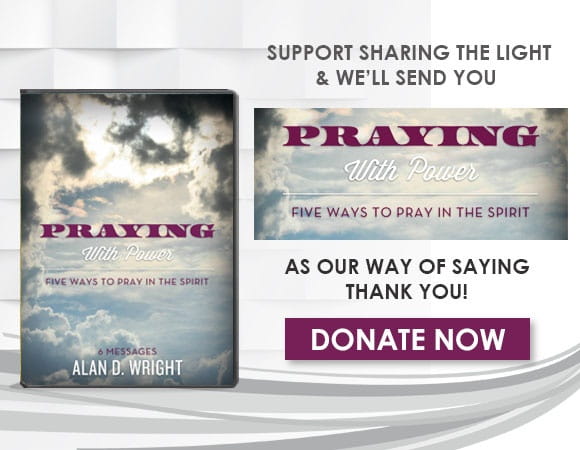 For more information please visit SharingtheLight.org.