How to Get People to Change [Part 2]
Are you ready for some good news?
You can't control people and you can't make them change, but you can be used by God to help them grow.
Today's Text: "So, being affectionately desirous of you, we were ready to share with you not only the gospel of God but also our own selves, because you had become very dear to us." (1 Thessalonians 2:8, ESV)
"How to Get People to Change" -  the title of today's broadcast (and the title of the chapter in Free Yourself, Be Yourself)-- is meant to arouse a little protest. Hopefully, there is some part of you that cries out: We can't get people to change! We need to accept people as they are!
It's true, we don't have the power to make anyone change or grow. We aren't in charge of someone else's will. And, truly, we would all do well to learn more about accepting people just as they are.
That said, there's nothing wrong with wanting others to change. Parents want their children to grow (growth means change). Spouses want their mates to be more considerate or compassionate or communicative – there's nothing wrong with wanting such things. Of course we want others to change. Growth is good and all growth requires change. It's not wrong to want others to change – it's wrong to try to get them to change via ungodly strategies.
Here's a practical tip: If you want to help people get free from shame, make a relentless commitment to relationship, not manipulation.
It's painful to relate authentically to someone who is hurting, but that's the place of real healing. In the very place you wish to see restoration in a person's life, there is opportunity to share the burden (Galatians 6:2). When you are with people who are hurting, hold off on giving a sermon about how they should be living so they will know that you are approachable. They need to know that they can come to you when they have a deep need or problem, and that you're not going to give them a quick pat answer or a long sermon. As Paul wrote to the church in Thessalonica, "Because we loved you so much, we were delighted to share with you not only the gospel of God but our lives as well" (1 Thess. 2:8). We help people change by sharing life together. Create space for expressing emotions. Listen more than you talk. Be vulnerable. Model openness. Forgive generously, regularly, and openly. Be patient with one another in love.
God can use you to help others grow. And that's the Gospel!
---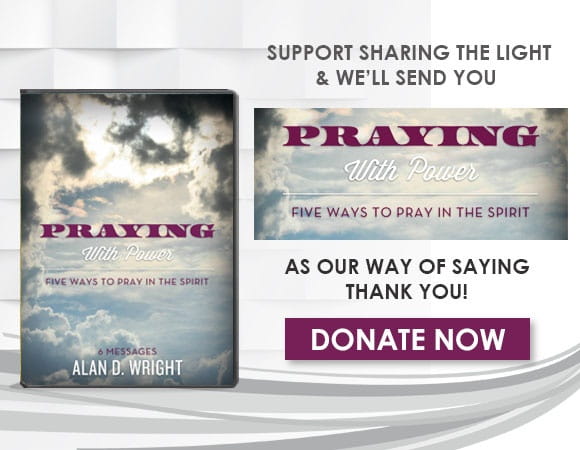 For more information please visit SharingtheLight.org.