God Still Parts Red Seas [Part I]
Are you ready for some good news?
When you've experienced God's freedom and favor, but find yourself facing new, unexpected challenges, take heart, God still parts Red Seas.
Today's Text: "Do not be afraid. Stand still, and see the salvation of the Lord, which He will accomplish for you today. For the Egyptians whom you see today, you shall see again no more forever. The Lordwill fight for you, and you shall hold your peace." (Exodus 14:13–14, NKJV)
Every January, I seek the Lord for a word of blessing to launch the New Year. Several years ago, I was drawn to a powerful Old Testament image. After hundreds of years of captivity, the Hebrew people escaped the bonds of Egypt through a series of judgments against the oppressive, pagan nation. The signs culminated with the plague against the firstborn of Egypt. On one horrifying night, Pharaoh and all of Egypt experienced a taste of justice. The raw facts were plain. Pharaoh was a tyrant. Egypt was arrogant. The people of God had suffered too long. So God delivered His people by a strong, outstretched arm. Pharaoh finally relented and let God's people go.
But the megalomaniacal dictator changed his mind. Pharaoh summoned his horses, chariots and soldiers to pursue the newly liberated Hebrews. What developed was heartbreaking and horrifying for the former slaves. They were trapped. The Red Sea was in front of them – impassable. The Egyptian army was behind them – invincible.
How often we face such predicaments in daily life. Ever felt trapped between an impassable obstacle in front and an impossible dilemma from behind?
It was into this moment of trauma and uncertainty that God spoke through His servant Moses: "Do not be afraid. Stand still and see the salvation of the Lord."
Are you feeling stuck or trapped? Take heart. God still parts Red Seas. And that's the Gospel!
---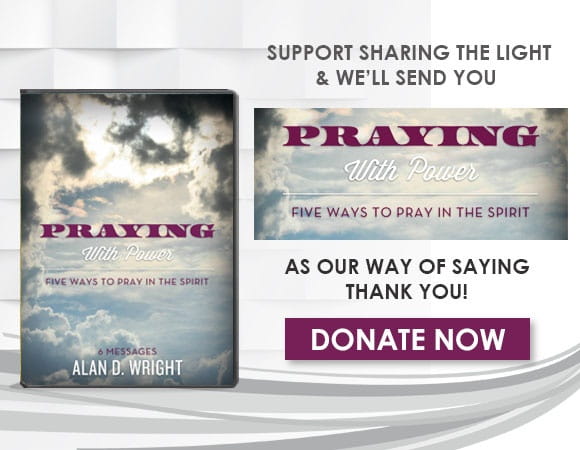 For more information please visit SharingtheLight.org.