You're No Imposter [Part 1]
Are you ready for some good news?
You're no imposter; you're the real thing.
Today's Text:
"May you be strengthened with all power, according to his glorious might, for all endurance and patience with joy, giving thanks to the Father, who has qualified you to share in the inheritance of the saints in light. He has delivered us from the domain of darkness and transferred us to the kingdom of his beloved Son," (Colossians 1:11–13, ESV)
Ever been appointed to a role or assigned an important position and had a thought like this:
If they really knew me, they'd have gotten someone else for this job!
If so, you're not alone.
Call it the imposter syndrome. A gnawing question mark in your own mind as to whether you're really qualified for something.
Of course, there are plenty of things I'm not qualified to do. You don't want me doing your surgery. You don't want me flying a helicopter. And you don't want me teaching physics. And the list goes on.
We've been counseled and warned not to try to do something beyond our qualifications. So it's not surprising when we come to spiritual things that we can feel totally unqualified.
That's why these words deserve a bright highlight in your Bible: "giving thanks to the Father, who has qualified you to share in the inheritance…." God, through Christ, has made you qualified.
You weren't holy, but you've been made holy. You weren't righteous, but you've been reckoned righteous. You had no access to the throne room, but now you are invited to come boldly.
The reason that you can be so secure and free in your prayer life, the practice of your spiritual gifts and your witness to the world is that it was Christ's merit, not your own, that has qualified you for an endlessly rich spiritual inheritance. And that's the Gospel!
---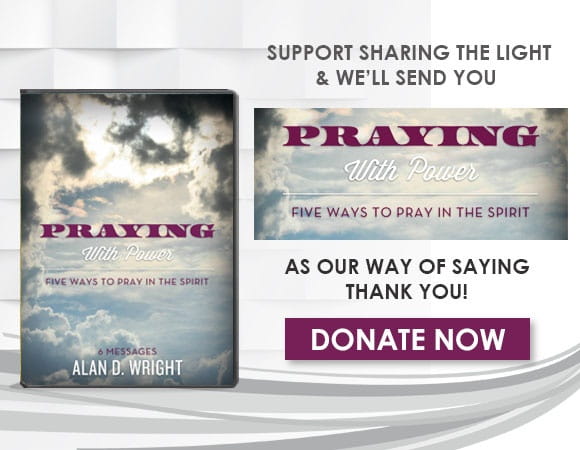 For more information please visit SharingtheLight.org.
Listen to the latest broadcast on OnePlace.com.