Sneak Previews [Part 2]
Are you ready for some good news?
Earth is groaning, and so are we.
Today's Text: "For I consider that the sufferings of this present time are not worth comparing with the glory that is to be revealed to us. For the creation waits with eager longing for the revealing of the sons of God. For the creation was subjected to futility, not willingly, but because of him who subjected it, in hope" (Romans 8:18–20, ESV)
C. S. Lewis, the erudite once-atheist, discovered that after he became a Christian, one after another of his doubts became convincing evidences. It was, of course, the work of the Holy Spirit.
Lewis commented:
If I find in myself a desire which no experience in this world can satisfy, the most probable explanation is that I was made for another world.
If you have hunger for food, it is most probable that food must exist.
A baby has never seen or tasted milk, for everything he or she has received has been through an umbilical cord. Then the baby hungers for milk, and the explanation for that hunger is that milk must exist.
If you are thirsty in the middle of the desert, your thirst is probable evidence that there is something to satisfy it.
And, if you are longing for something more than this world offers, it is evidence that something more does exist.
When you suffer travails or you are homesick, don't despair. Those feelings are convincing evidence that you are longing for that which exists.
If you long for something greater than even your best moments in life; if you yearn for more than fleeting moments of joy; it is evidence that you have only tasted of the firstfruits. You have experienced a sneak preview.
When you accept Christ, the Holy Spirit begins showing you sneak previews of the glory that is to come. Thus, you can be assured of heaven. And that's the Gospel!
---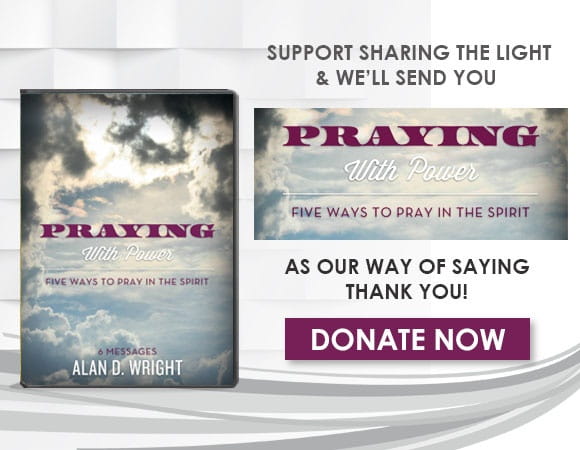 For more information please visit SharingtheLight.org.
Listen to the latest broadcast on OnePlace.com.