Justice and Mercy [Part 1]
Are you ready for some good news?
God is just and God is merciful.
Today's Text: "The Lord passed before him and proclaimed, "The Lord, the Lord, a God merciful and gracious, slow to anger, and abounding in steadfast love and faithfulness, keeping steadfast love for thousands, forgiving iniquity and transgression and sin, but who will by no means clear the guilty, visiting the iniquity of the fathers on the children and the children's children, to the third and the fourth generation."" (Exodus 34:6–7, ESV)
If a husband and wife have a conflict because one has sinned against the other, there remains a deep tension until either: a) the couple makes no attempt to rebuild the marriage, separates, and moves on; or b) someone forgives.
The offended spouse may say, essentially, "I love you and I'm committed to you, but I can't just let you off the hook. You did something that hurt me badly and, if we don't deal with it, there will be a huge wedge between us. Something has to happen. Either I am going to stay angry and insist that you get away from me or I am going to forgive you somehow. But that forgiveness will cost me a lot."
Recently, a teenage boy swung his door wildly into my daughter's car leaving a noticeable, crescent shaped ding in the side of the car. The boy was thoughtful, told Abby what had happened and pledged to pay to fix it. When my daughter showed it to me, I realized that it would be more expensive to repair than the boy had probably imagined. The car is 11 years old. We decided not to worry the boy with it and just leave the big ding in the car. In other words, we forgave the debt. But who pays for it now? We do, of course. The car has been devalued in a small way, so we absorb the debt.
Whenever a debt is forgiven, the forgiver is the one who pays.
Because God is both holy and loving, He can't turn a blind eye to our sin and He can't turn His heart away from us. He is "gracious" and will "by no means clear the guilty."
The forgiveness of God is sure for all who are in Christ but it is most certainly not free. If it costs something dear for a husband to forgive an unfaithful wife, it cost God something infinite to forgive you – the price of His only begotten Son. That's how much He loves you. And that's the Gospel!
---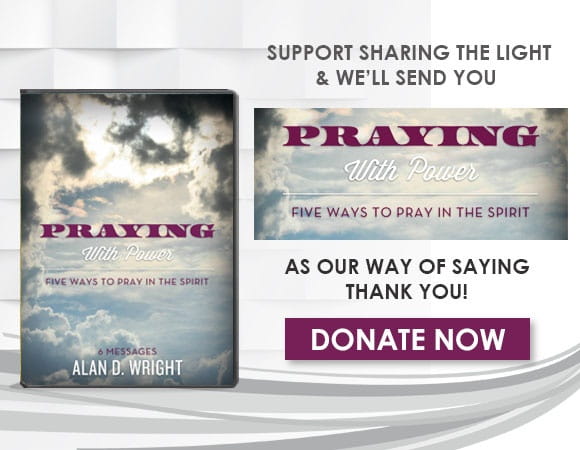 For more information please visit SharingtheLight.org.
Listen to the latest broadcast on OnePlace.com.