He Has Spoken in Christ [Part 2]
Are you ready for some Good News?
Freedom in Christ isn't freedom from obedience, but freedom unto obedience.
Today's Text: "Now the Lord is the Spirit, and where the Spirit of the Lord is, there is freedom. And we all, with unveiled face, beholding the glory of the Lord, are being transformed into the same image from one degree of glory to another. For this comes from the Lord who is the Spirit." (2 Corinthians 3:17–18, ESV)
As we celebrate our freedom in America, it seems fitting to detour from our Hebrews text today, to contemplate the essence of real freedom.
It is a gross misunderstanding to think of freedom as lack of restraint. The freedom that Christ earned for us isn't liberty that leads to licentiousness. By no means!
Consider a sad, but comical, true story. I had a friend who was incarcerated for a brief period of time. He was amazed at how some of the inmates acclimated their lives to being in prison. Most bizarre was an inmate who was up for parole. When the inmate learned about all that would be required of him while he was on parole-- how he had to check in with his parole officer at certain times, how he could not travel out of the state, etc. -- he decided to stay in jail. He told the other inmates, Nobody is going to tell me what to do!  I'm going to be free. I'm not going to have any parole officer telling me what to do.
That is like a student who says, I am so tired of school and these teachers telling me what to do and taking me to the Principal's office. Nobody is going to tell me what to do. I am going to be free. I'm going to drop out of school. Of course the drop-out doesn't become more free.  Dropping out limits her freedoms. She won't be free to go to college; she won't be free to pursue higher paying jobs.
Similarly, consider addiction. All twelve-step alcohol recovery programs begin with the admission, "I am powerless over alcohol." Yet, I've worked with and prayed for many who leave treatment behind, thinking: I'm tired of all these people telling me what I have to do and the steps I have to take. I don't have to show up at all these meetings. I'm better. I'm free.
Freedom isn't the capacity to get drunk again. Freedom is the capacity to not get drunk again. Freedom isn't the license to be promiscuous. Freedom is the capacity to share sexual intimacy with a lifelong spouse. Freedom isn't casting off restraint; freedom is the power to choose responsibility.
Christ came to set us free. Praise God – in Jesus, you're free from the bondage of sin. And that's the Gospel! Happy Fourth of July, beloved.
---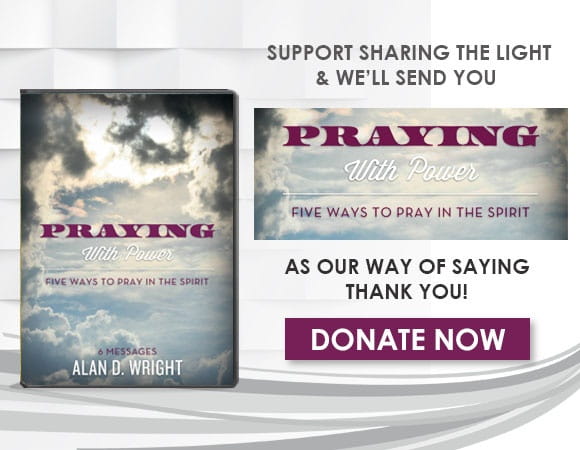 For more information please visit SharingtheLight.org.
Listen to the latest broadcast on OnePlace.com.