Free Indeed [Part 2]
Are you ready for some good news?
Legalism enslaves, but you need never submit to its oppression.
"For freedom Christ has set us free; stand firm therefore, and do not submit again to a yoke of slavery." - Galatians 5:1
Imagine the law to be a tyrant. The tyrant tells you that you must not make a mistake or you will be punished, which causes you to live in fear and anxiety. Then, when you inevitably make a mistake, the tyrant tells you that you are condemned.
Feeling unfit to receive blessing, you begin to believe the tyrant when he tells you that you must now hide. The bondage takes on a new level, putting you in solitary confinement. You may have 1,000 friends but you can't risk telling anyone what you really think and feel.
 Soon the tyrant tells you that you have failed so much that it now defines who you are. Accept it: you're a sinner. You are a slave to the very sins you most want to overcome. In fact, you have so much sin, the tyrant says, that God can no longer love or fully forgive you. You must look elsewhere for salvation. You begin to look for idols of success, fame, or approval – things that promise to empower you but instead destroy you.
Finally, the tyrant tells you the only way you will feel better is to make somebody else feel the way you feel. You find yourself hurting the very people who love you.
If you try to win the battle against the law, you will lose. The law is the wrong battleground, the wrong system. Instead, embrace the gospel of grace. You are accepted, not because of the way you look or your acts of righteousness, but because Jesus Christ died for you and made you acceptable. You are free. You are forever His. God delights in you. He hurts with you when you hurt and when you fall He picks you back up.. You can reject the voice of the tyrant of the law. And that's the Gospel!
---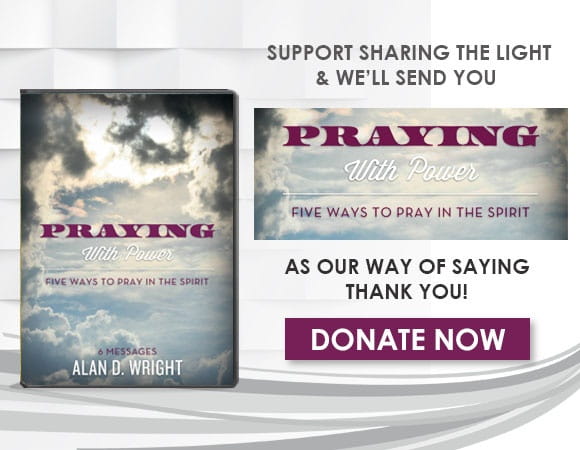 For more information please visit SharingtheLight.org.
Listen to the latest broadcast on OnePlace.com.