And Peter [Part 1]
Are you ready for some good news?
No matter the depths of your failures, Jesus wants to be with you.
Today's Text: "And entering the tomb, they saw a young man sitting on the right side, dressed in a white robe, and they were alarmed. And he said to them, "Do not be alarmed. You seek Jesus of Nazareth, who was crucified. He has risen; he is not here. See the place where they laid him. But go, tell his disciples and Peter that he is going before you to Galilee. There you will see him, just as he told you."" (Mark 16:5–7, ESV)
When the women who discovered the empty tomb were confronted by an angelic figure they were understandably alarmed. The "young man" at the tomb who was "dressed in a white robe" reassured them that there was no cause for distress. Jesus had risen, just as He said. The angel invited the women to see the emptiness of the tomb up close and then instructed the women to go tell the others that Jesus would meet them in Galilee. However, the angelic man didn't say, "tell the disciples." Instead, the angel mentioned one by name:                                       
                                    "But go, tell his disciples and Peter…."
Isn't that odd?
And Peter….
The Lord's messenger singles out one disciple.
And Peter….
Isn't that wonderful?
He's the disciple who denied Jesus three times. He's the one who boasted of his love and commitment for the Lord and yet melted like wax under the slightest heat of persecution. He's the disciple who was living with the shame of denying Christ.
And Peter….
Jesus wanted his messenger to tell the women to let Peter know that he was still wanted. Jesus wanted to be with the man who had denied Him most vehemently. Jesus wanted Peter to know that He still loved him. Jesus couldn't wait to see Peter, not so He could chastise the wayward fisherman, but so He could bless him.
You can put your name in the resurrection story. Go tell the disciples, and __________. Put your name there. No matter what you've done, Jesus wants to be with you. And that's the Gospel!
---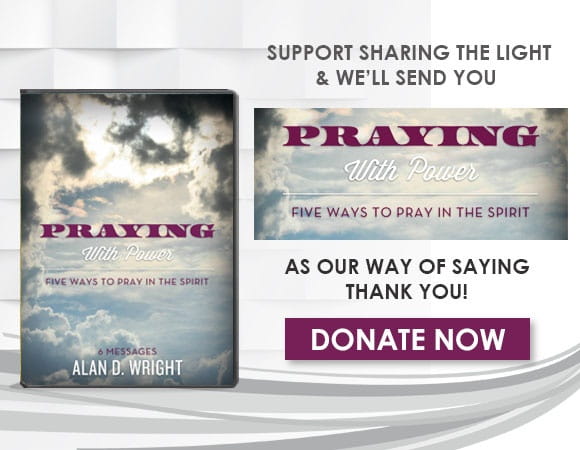 For more information please visit SharingtheLight.org.
Listen to the latest broadcast on OnePlace.com.