Daniel and the Dynamics of Church and Culture [Part 1]
Are you ready for some good news?
If you feel like an exile in your own land, take heart. God can show you favor in a foreign land.
Today's text: "And God gave Daniel favor and compassion in the sight of the chief of the eunuchs," (Daniel 1:9, ESV)
As a Christian in an increasingly non-Christian America, how does it make you feel?
Confused? Alienated? Angry? Determined? Hopeful?
Honestly, I've felt all those sentiments and more. The sheer speed of the decline of morality has caught me by surprise. The astounding disregard for the supremacy of God and the collapse of conviction for sin has overwhelmed me. How are we to live in a post-Christian America?
As we approach an exceedingly unpopular presidential election, it stirs questions about the posture of the church toward the culture.
Are we primarily called to transform the culture?
Should we distance ourselves from the pagan environment around us?
Perhaps we should become more relevant to the culture so they would be more drawn to us?
Or, perhaps, we should just recognize that there are two kingdoms – we should build the kingdom of Heaven on earth.
From our radio studio this week, we're sharing very different programs than our norm. Instead of my customary preaching messages, we're discussing the issues of Christ and culture using the book of Daniel and Tim Keller's Center Church as the launching pad for our discussion. A free booklet is available through our website to help guide you through our discussion.
Daniel was a foreigner in Babylon. A study of Daniel's relationship to culture should be revelatory. What surprises me, however, is that Daniel relates very differently to the Babylonian culture depending on the season and the circumstance. There are times in which Daniel excels amidst the culture and other times that he withdraws, refusing to participate in pagan practices. There are times in which he becomes useful and relevant within the culture and times that he is clearly kingdom minded, and the earthly realm has to find its place.
I hope you'll join us for this discussion – it's wildly thought provoking. No matter your posture toward culture, this much is true: God is on His throne! And that's the Gospel!
---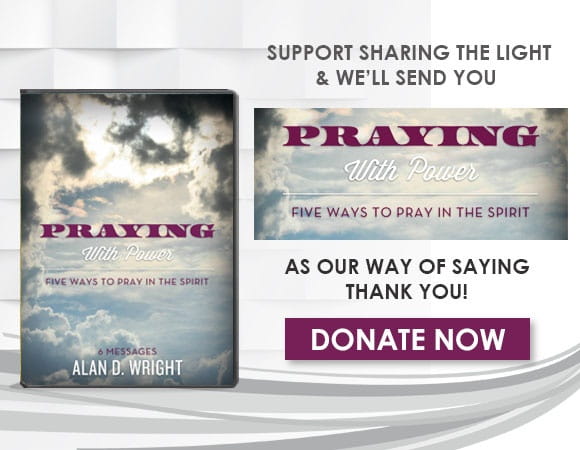 For more information please visit SharingtheLight.org.
Listen to the latest broadcast on OnePlace.com.