You Are Alive in Christ [Part 2]
Are you ready for some good news?
Jesus didn't die so that bad people could become good; He died so that dead people could live again.
Today's Text:  "… even when we were dead in our trespasses, [God] made us alive together with Christ—by grace you have been saved— and raised us up with him and seated us with him in the heavenly places in Christ Jesus…." (Ephesians 2:5–7, ESV)
University College Hospital of London has preserved the skeleton and head of Jeremy Bentham, the father of utilitarianism, because of his historic influence on the hospital. The "auto-icon" of Bentham is stuffed, clothed and kept in a wooden cabinet. At times, the cabinet has been brought into meetings of the College Council with the meeting minutes noting Jeremy Bentham as "present but not voting." The unusual mummified man serves as a reminder not only of his former influence, but also of the more clear fact that dead men can't vote!
When the Bible speaks of being dead in sin, it doesn't just mean that we have no luster to life and that we are inwardly sad. No, some "dead" people seem to be having the time of their lives. But, apart from Christ, people are not viable. They have no eternal impact. They can't vote! They can't freely respond and make a difference for eternity. Instead, to be dead in sin means to be in such deep bondage to selfishness and pride that destruction is inevitable.
When you accept Christ, you are made alive together with Christ. It means if Jesus is acceptable to the Father, then so am I. It means if Jesus is guaranteed heaven forever, then so am I. It means if Jesus is glorified, one day I will be too. To be alive in Christ means you have been given your authority back. You now reign with Christ. You have a vote! And that's the gospel. 
---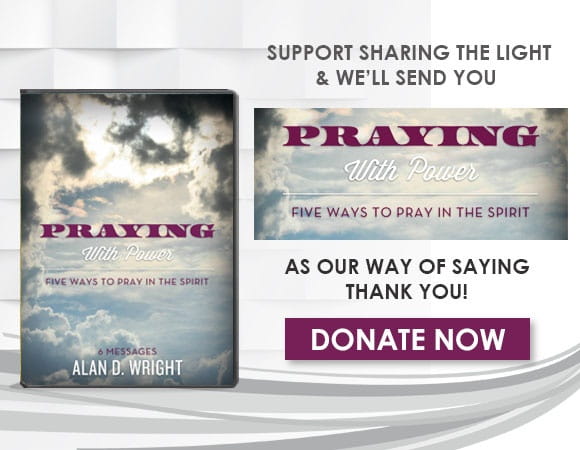 For more information please visit SharingtheLight.org.
Listen to the latest broadcast on OnePlace.com.