You're Rooted and Grounded in Love [Part 2]
Are you ready for some good news?
There is a love that is beyond knowledge, and you can know it.
Today's Text:  "…that according to the riches of his glory he may grant you to be strengthened with power through his Spirit in your inner being, so that Christ may dwell in your hearts through faith—that you, being rooted and grounded in love, may have strength to comprehend with all the saints what is the breadth and length and height and depth, and to know the love of Christ that surpasses knowledge, that you may be filled with all the fullness of God." (Ephesians 3:16–19, ESV)
There is something more to God than you have experienced. Paul prays that you will ever increasingly experience it.
Our son Bennett is finishing his undergraduate work at Baylor University in bio-medical engineering. It's a major that requires so much math that he'll also get a math minor. I'm not much of a math person but I like to talk to him about his studies. I remember asking him about a math course his sophomore year. It was something beyond Calculus 3 and linear Algebra (whatever those are). He began to try to explain to me what his next math course would be about, then paused and finally admitted that he didn't really know what it was yet.
That's the thing about growing. You don't know what you don't know.
God's love is like that. You experience a measure of God's love, but the reason Paul prays for you and me is that we don't know what we don't know about the depths of God's love. Therefore, it requires strength (dunamis) to experience the deeper riches of God's love.
God isn't just committed to loving you, He's committed to providing you the spiritual eyes to see His love and embrace it. In other words, by God's grace, you can know the knowable. And that's the gospel!
---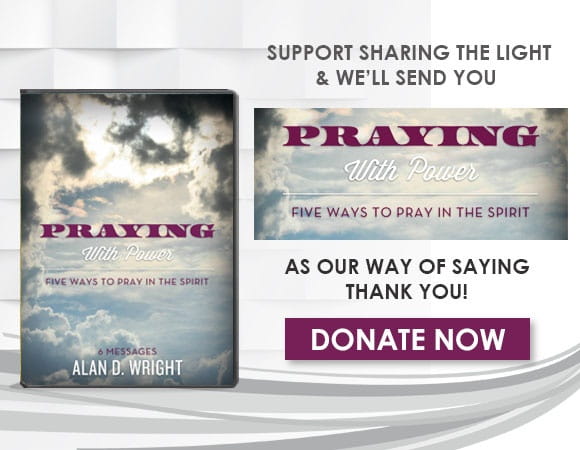 For more information please visit SharingtheLight.org.
Listen to the latest broadcast on OnePlace.com.