You're Rooted and Grounded in Love [Part 1]
Are you ready for some good news?
You can know the greatest truth anyone could ever know – God loves you.
Today's Text: "…that according to the riches of his glory he may grant you to be strengthened with power through his Spirit in your inner being, so that Christ may dwell in your hearts through faith—that you, being rooted and grounded in love, may have strength to comprehend with all the saints what is the breadth and length and height and depth, and to know the love of Christ that surpasses knowledge, that you may be filled with all the fullness of God." (Ephesians 3:16–19, ESV)
Long ago, a little boy fell into a vat of sweet, delicious molasses and prayed: "Lord, make my capacity equal to this opportunity."
Paul's prayer is similar. The love of God is marvelous and abundant beyond our natural capacity to experience. So Paul prays that you will be given spiritual strength to comprehend a love that surpasses knowledge. The word that Paul uses for "comprehend" can mean, "to be ambushed." I think that's Paul's prayer -- that you'll be ambushed by the love of God. Taken over from top to bottom.
Experiencing the love of God is the greatest delight of the Christian life. Everything else in the Christian walk pales in comparison to knowing the surpassing love of God.
As Paul describes in 1 Corinthians 13, no spiritual experience has value apart from the love of God. To be filled with a gift of prophecy or of faith is to experience a gift of God, and the gifts of God are wonderful to receive. But to be filled with the love of God is to be filled with God Himself. God's love heals our wounds, corrects our beliefs, dislodges judgments, covers a multitude of sins and empowers us to live life to the glory of God. You can know the love of God. And that's the gospel!
---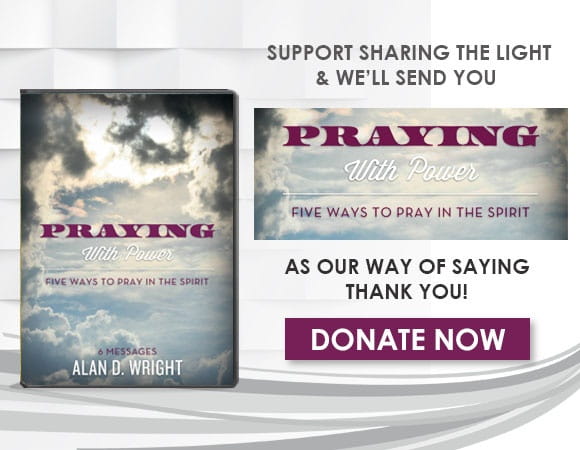 For more information please visit SharingtheLight.org.
Listen to the latest broadcast on OnePlace.com.