You're Seated with Christ [Part 2]
Are you ready for some good news?
Jesus took your seat so that you could have His.
Today's Text: "… and raised us up with him and seated us with him in the heavenly places in Christ Jesus, so that in the coming ages he might show the immeasurable riches of his grace in kindness toward us in Christ Jesus." (Ephesians 2:6–7, ESV)
In Ephesians 2, Paul makes the remarkable claim that we have been seated with Christ. It is an astounding announcement because it means that, though we still stumble in this world, that we have a new position in the cosmos. We are no longer the tail; we're the head. You're no longer Satan's footstool; your foot is on the serpent's head. You are no longer dominated by sin; you are now the master. You might be hated by the world but you are already positioned with honor in the heavenly places.
How is such an astonishing relocation possible? John Stott said it well: "The essence of sin is we human beings substituting ourselves for God, while the essence of salvation is God substituting himself for us. We … put ourselves where only God deserves to be; God … puts himself where we deserve to be."
Through the cross, Jesus took the seat you deserved and gave you the seat that only He deserved. He took the seat of someone utterly shut off from God. Literally, He sat in the seat of death that had always haunted humanity, and there He was reviled, mocked and killed. He gave you the seat of life and honor.
It's important to know this deeply: your legal position in the cosmos has changed forever because you've accepted Christ's seat. You in no way deserve such a privilege or status, but it is the new you. It is your new place – a position of victory over the darkness and honor within creation. Accept your seat. Thank God for it. You got the best seat in the house. And that's the gospel!
---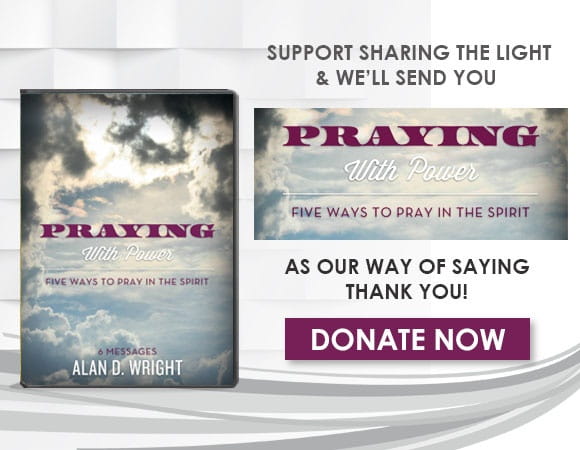 For more information please visit SharingtheLight.org.
Listen to the latest broadcast on OnePlace.com.