Boundless Provision [Part 1]
Are you ready for some good news?
You can sow generously because God is able to make all grace abound to you.
Today's Text: "The point is this: whoever sows sparingly will also reap sparingly, and whoever sows bountifully will also reap bountifully. Each one must give as he has decided in his heart, not reluctantly or under compulsion, for God loves a cheerful giver. And God is able to make all grace abound to you, so that having all sufficiency in all things at all times, you may abound in every good work." (2 Corinthians 9:6–8, ESV)
Today's text is taken from one of the most important New Testament passages on the subject of giving. What do you notice?
Not only is there no mention of giving based on law, but also the former Pharisee's teaching is utterly drenched in grace.
Notice it well. Paul doesn't says, "some of your are under the curse of Malachi's prophecy because you have failed to pay the tithe." The former Pharisee doesn't say: "you wealthy Corinthians ought to give more in order to please God. " Paul doesn't even say, "it's the duty of every Christian to give."
Does it surprise you?
In Paul's primary teaching on the Christian virtue of generosity, the Apostle brings no law, no shame and no compulsion. Even in giving, the entirety of the Christian's motivation and power is grace.
Does it mean that God doesn't care how much we give? Certainly not.
Does it mean that God's passionate desire for His children to be generous has diminished? Certainly not.  Paul is appealing to a greater power and a greater destiny than living by stewardship laws.
Slaves work for fear of the master's punishment, not for the dream of how fruitful the land can be. When the quitting bell rings, the slave quits. Not so the heir. The owner of the land might notice a storm on the horizon and thus work by the moonlight to save the crop from hail. The owner doesn't invest because of fear of punishment but because of the prospect of gain.
You are no spiritual slave. You are an heir, a co-heir with Christ. When you give you aren't a slave obeying a law, you're an owner investing in the harvest. And that's the Gospel!
---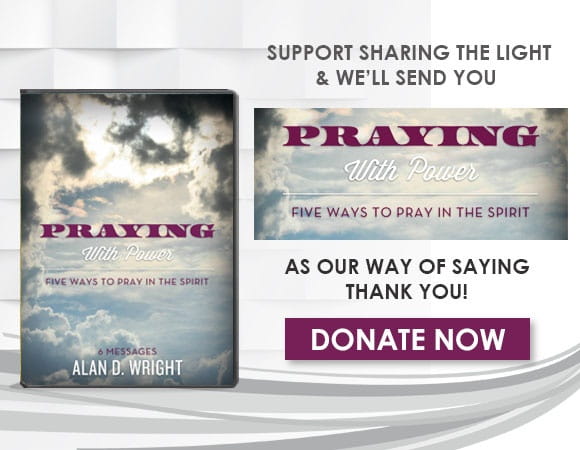 For more information please visit SharingtheLight.org.