Boundless Kingdom [Part 2]
Are you ready for some good news?
Faith is like a seed. It grows when it is sown.
Today's Text: "Then the disciples came to Jesus privately and said, "Why could we not cast it out?" He said to them, "Because of your little faith. For truly, I say to you, if you have faith like a grain of mustard seed, you will say to this mountain, 'Move from here to there,' and it will move, and nothing will be impossible for you."" (Matthew 17:19–20, ESV)
When the disciples express their disappointment upon failing to cast out a demon, it seems like Jesus is condemning them for having too little a measure of faith.
It sounds like Jesus is saying, "there is nothing smaller than a mustard seed and your faith isn't even the size of a mustard seed – if you had a slightly bigger faith you could do far greater things."
But that's a misreading of the text. Jesus isn't saying you need faith the size of a mustard seed; He's saying you need faith like a mustard seed.
You need faith that operates like a mustard seed. Faith might feel small, nearly invisible, but, when it is sown, it has great power.
The way that faith grows is the way a farmer grows a harvest. If the farmer has ten ears of corn and, instead of eating it all, sows the seed, he's going to see a lot more corn. In fact, there is no limit to the amount of corn that can come from one seed.
Faith is like that. The smallest act of faith can reap a miraculous harvest. Inside that harvest will be more seeds of faith to be sown again. And again. And again.
Your mountains will always look huge compared to your mustard seeds of faith. But, when you sow your faith, you'll find out that the mountain wasn't so big after all. And that's the Gospel!
---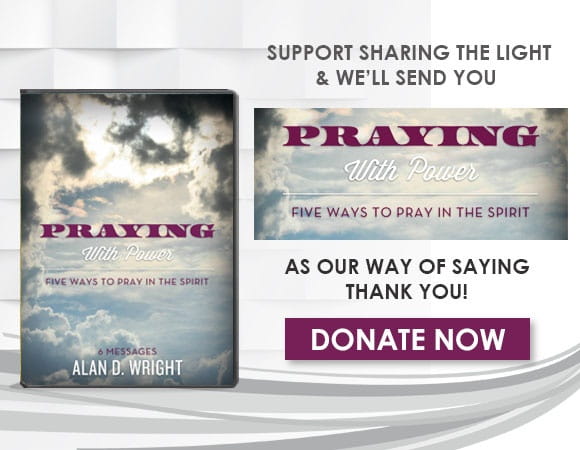 For more information please visit SharingtheLight.org.