Boundless Kingdom [Part 1]
Are you ready for some good news?
If you have the littlest amount of faith imaginable, you have real faith. Anything's possible with God.
Today's Text: "Then the disciples came to Jesus privately and said, "Why could we not cast it out?" He said to them, "Because of your little faith. For truly, I say to you, if you have faith like a grain of mustard seed, you will say to this mountain, 'Move from here to there,' and it will move, and nothing will be impossible for you."" (Matthew 17:19–20, ESV)
The disciples came to Jesus frustrated and defeated. Jesus had told them that they had authority over demons in Matthew 10:8, but, here, he tells them their "little faith" was the problem.
It sounds like Jesus is saying, "there is nothing smaller than a mustard seed and your faith isn't even the size of a mustard seed – if you had a slightly bigger faith you could do far greater things."
Such an interpretation is unlikely because, A) how can anyone actually measure faith? B) doesn't it seem illogical that Jesus would say in one breath, "You don't enough faith," and in the next sentence say, "all it takes is a mustard seed"?
Here's how many often misread the text: "If you have faith the size of a mustard seed…." Actually, the text says, "faith like a mustard seed."
Faith works like a mustard seed.
The seed seems like nothing but it is amazingly powerful once sown.
The disciples' prayer for the boy was ineffective because they were unconvinced of their authority in Christ. As soon as the demon proved stubborn and scary, the disciples lost sight of who they were in Christ. Faith isn't the conjuring of mental certainty of a desired result; faith is the abiding confidence that you're an co-heir with Christ.
It means that God isn't in heaven weighing out your faith on a scale. It means that faith operates like a little seed. You might not feel like you have much faith, but whatever you have, you can sow. You can act on it. And mountains will move. And that's the Gospel!
---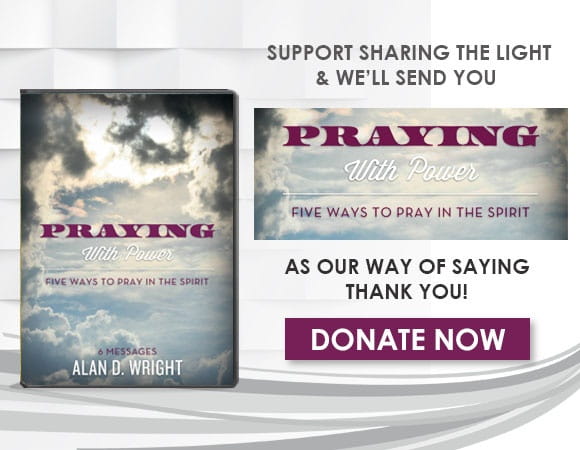 For more information please visit SharingtheLight.org.