Boundless Blessedness [Part 1]
Are you ready for some good news?
It is more blessed to give than receive, literally.
Today's Text: "In all things I have shown you that by working hard in this way we must help the weak and remember the words of the Lord Jesus, how he himself said, 'It is more blessed to give than to receive.' "" (Acts 20:35, ESV)
Years ago a British newspaper had a contest to see who could best answer this question:
               Who are the happiest people on earth?
Here are some of the winning answers:
               A craftsman or artist whistling over a job well done.
               A little child building sand castles on the beach.
               A mother, after a busy day, bathing her baby.
               A doctor who has finished a difficult operation that saved a human life.
What do the beautiful, vivid winning answers have in common? They are pictures of people giving. They are pictures of people doing what they are designed to do and finding deepest satisfaction in it.
We were made to give ourselves to something, to someone. We are happiest when we are giving.
Paul, in his proclamation to the Ephesian elders, seems to quote Jesus as if to say, "Remember how Jesus always said …." I imagine it was often on Jesus' lips, "It is more blessed to give than receive.
It's a reality. Paul wasn't being manipulative. He wasn't trying to trick them into giving more money to the ministry. He was just stating the simple truth that Jesus had taught them: the pathway to blessedness in this world is through giving. And that's the Gospel!
---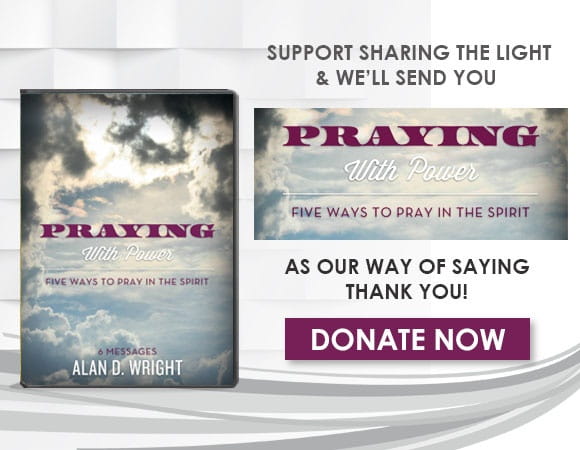 For more information please visit SharingtheLight.org.