Next...
Wait
October 3, 2010
Update Required
To play the media you will need to either update your browser to a recent version or update your
Flash plugin
.
Meekness is a likeness to the Lord Jesus Christ. Verse 7 tells us that those who rest and wait patiently are considered the meek. The ability to wait is a strength. Meekness is defined as gentleness and mild authority. - Only the strong can wait, and all who do wait are strong. - Don't let your strength become a limp. - I may have a limp, but I am not a wimp.
Featured Resources From The Living Hope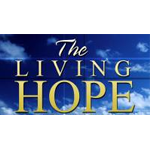 Ministry Information
Huber Memorial Church is an urban ministry located in Baltimore City, Maryland. Our mission is to rescue the children, redeem the family and recreate community. We do this by impacting this generation and changing the next generation…one mind at a time, one heart at a time, one life at a time and one home at a time. And we do this all to the Glory of God.
Learn More