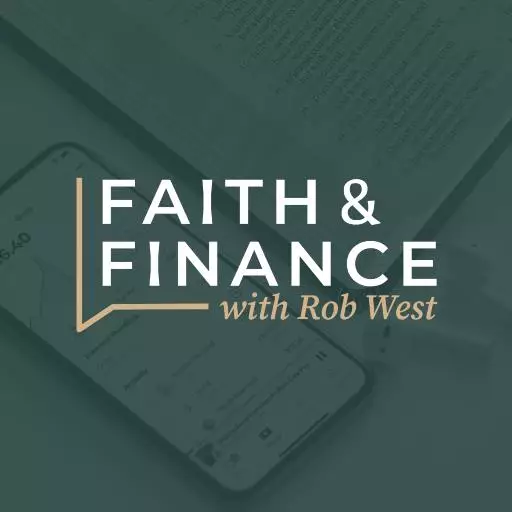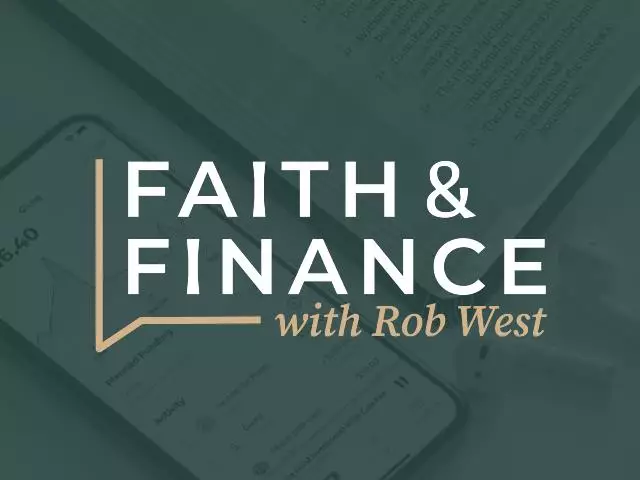 Who Needs Life Insurance?
December 11, 2020
1 Timothy 5:8 says, "If anyone does not provide for his relatives, and especially for members of his household, he has denied the faith and is worse than an unbeliever." This verse speaks to the wisdom of having life insurance, but does everyone need it? Today, host Rob West and Steve Moore discuss the necessity of life insurance.
· If you're the breadwinner of the house, you'll want a term policy that covers your working years, usually with a death benefit 10 to 12 times your salary. The term of the policy should cover the years when children are still at home or away at school.
· A stay-at-home parent needs a term policy to cover the cost of paying someone else to do what they do to care for their children, during the years when children need care at home.
· A divorced parent would need a term policy if they're making child support payments, in order to cover the years of child support and provide for the child.
· You need life insurance if you cosigned a loan for someone or if someone cosigned a loan for you. The benefit should cover the cost of that debt, and a term policy is best as you can time it to end when the debt is paid off.
· Someone with a mortgage would need a term policy because the death benefit would pay off the mortgage, so your family won't have to move if you die.
· Someone who's made the maximum contributions to all of their qualified retirement plans, but still has money left to invest, could use a whole life policy because it builds value over time and can add to your retirement savings.
· Individuals who haven't saved for their funeral expenses could get a small whole life policy to cover it.
· The parent of a special-needs child can benefit from whole life insurance because their child will need financial support after they die, and a whole life policy can provide for those needs without you having to worry about the term ending.
Here are a couple of questions we answered from our callers on today's program:
· I recently retired unexpectedly and I'm going to be selling my home. I should get about $150k out of it. Should I wait until January to sell it because it'll put me in a higher tax bracket if I do it sooner?
· I have two young ladies in my office who need to know more about budgeting. What resources would you recommend that I can get them started on? (Rob recommends the MoneyWise app).
Ask your questions at (800) 525-7000 or email them to Questions@MoneyWise.org. Visit our website at MoneyWise.org where you can connect with a MoneyWise Coach, purchase books, and even download free, helpful resources like the MoneyWise app.
Like and Follow us on Facebook at MoneyWise Media for videos and the very latest discussion! Remember that it's your prayerful and financial support that keeps MoneyWise on the air. Help us continue this outreach by clicking the Donate tab at the top of the page.
Featured Resources From MoneyWise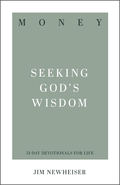 Money: Seeking God's Wisdom 31-Day Devotional
Don't be ruled by external financial pressures and circumstances. Our security is not found in money or possessions. A strong foundation for true financial success usually involves a change in perspective rather than in income. Biblical counselor Jim Newheiser's reflection questions and practical exercises, paired with Scripture's wisdom on financial and work-related topics, point you toward fiscal responsibility on earth and treasure in heaven. In this 31-Day Devotional, biblical counselors and Bible teachers guide you through Scripture passages that speak to specific situations and struggles, inspiring you to apply God's Word to your life in practical ways day after day. Request your copy with your gift of any amount to MoneyWise. Your generous donation helps expand our outreach to share God's financial principles with others.
Get Yours Today!