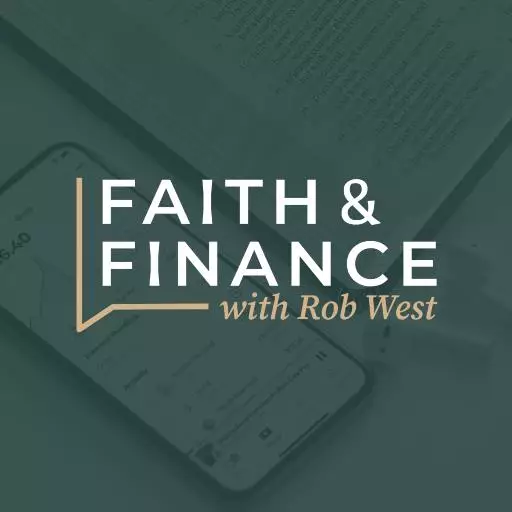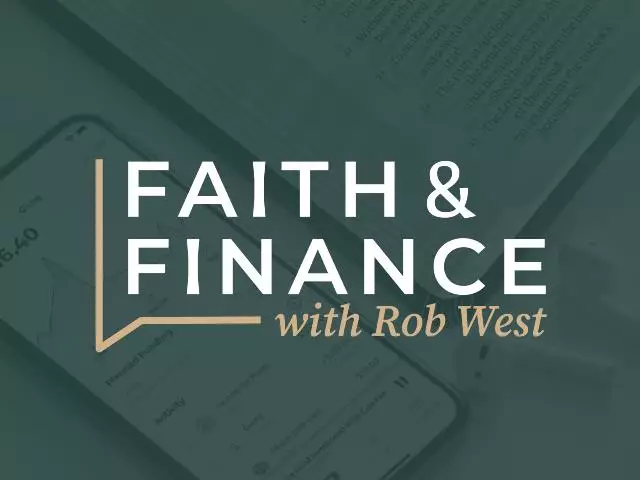 The Cost of Market Timing
July 13, 2020
Just about anyone who's put a dollar into the stock market has wondered, "Should I hold or should I sell?" But history shows this is one case where doing nothing can pay off big time.
Of course, we're talking about timing the market, or trying to, based on what stocks are doing today. Financial planner and teacher Rob West has some figures that show how trying to predict the market could cost you a fortune. Then it's your calls at 800-525-7000.
• Proverbs 21:5, "Steady plodding brings prosperity; hasty speculation brings poverty." That verse should be both a warning and a comfort to us. It addresses two human emotions that will derail your long term investing strategy fear and greed.
• How do we avoid missing those big days in the market? The same way you take the sting out of the market's worst days, by sticking to a long range investing plan, by dollar-cost-averaging, which most investors are already doing.
• If you bought $1000 worth of an S&P 500 index fund in 1970 and did absolutely nothing with it. By 2019, that $1000 would have turned into nearly $140,000.
• But if you tried to time the market, either to take profit or prevent a loss, and you missed just the best five days of the S&P during that period, your stock would be worth only about $90,000.
• If you contribute a consistent amount each month to your retirement account, you're automatically dollar-cost-averaging. That could be in stocks, mutual funds or bonds and you simply ignore what the market is doing on a daily basis.
• By investing a consistent amount each month, you're automatically buying fewer shares when stocks are expensive. But then when the market's down and you're still contributing the same amount each month you're correspondingly buying more shares.
On today's program we also answer your questions:
• I bought furniture from a company and got behind on the payments. It ended up going to collections and getting discharged. I want to make it right, but how can I do this?
• I was married to a pastor and our marriage ended. I am now a paid pastor and I live in a parsonage. I have about 10 years until I retire. Should I invest in a home of my own, or continue to live in the parsonage?
• How do I determine what organization to give to? I want to give to one that is doing Kingdom work.
• I am tied into a contract with a life insurance company. I need to get money out to use, but I will be penalized. Is there a way to get out of this?
Ask your questions at (800) 525-7000 or email them at questions@moneywise.org. Visit our website at moneywise.org where you can connect with a MoneyWise Coach, purchase books, and even download free, helpful resources.
Like and Follow us on Facebook at MoneyWise Media for videos and the very latest discussion! Remember that it's your prayerful and financial support that keeps MoneyWise on the air. Help us continue this outreach by clicking the Donate tab at the top of the page.
Featured Resources From Faith & Finance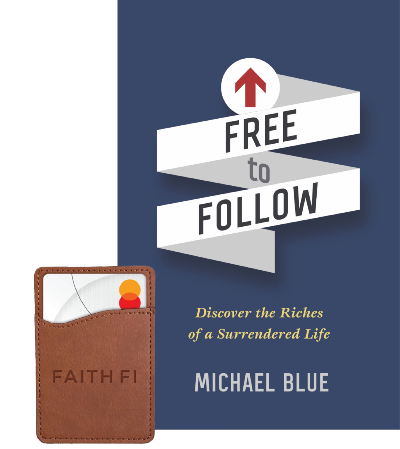 The Free to Follow Package
Free to Follow is a call to surrender everything to Jesus and start following in his way. It takes us in-depth into what the Bible says about money and possessions and offers the challenge to rid ourselves of any baggage in how we view and use money. Ultimately, Free to Follow is a call to hunger after God that results in freedom and joy. This package also includes the new FaithFi phone wallet as a convenient reminder to integrate your faith and finances in daily money decisions! This high-quality, brown leatherette, RFID-protected wallet sticks to the back of your phone and can securely hold up to three cards. Request the Free to Follow Package with your gift of any amount to FaithFi. Your generous donation helps expand our outreach to share God's financial principles with others.
Request Yours